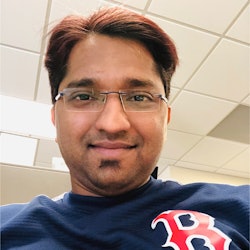 Senior Manager — product testing and development
Hrishikesh Damodar has been the Senior Manager of Product Testing and Development for Alliance for the last three years. Prior to his current position, he held the role of Senior Manager of Product Development for seven years. 
Alliance Tire Group K.K. (ATG K.K.) is a fully owned subsidiary of The Yokohama Rubber Co. Ltd., Japan. ATG K.K. is based in Japan, with subsidiaries in strategically important locations worldwide. ATG K.K. and its subsidiaries are jointly referred to as the Alliance Tire Group (ATG).
ATG is a leading name in the global Off-Highway Tires business.  It owns three world-renowned brands – Alliance, Galaxy and Primex. These brands are well-known names in the OHT segment in many parts of the world and were brought together under the ATG banner, in a phased manner.