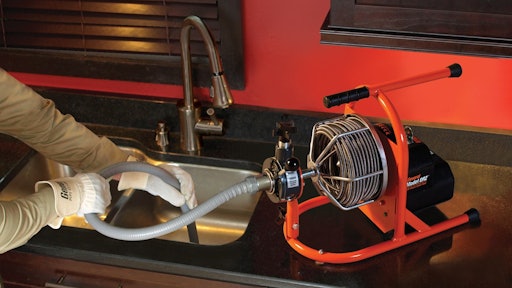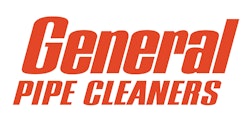 The Model DRZ-PH-O power drain cleaner from General Pipe Cleaners offers rental customers a quick, clean way to clear clogged sink, tub, and laundry drains in 1-1/4-inch to 3-inch lines.
Weighs 30 pounds
Features variable speed power cable feed for complete control of cable feeding and retrieving at up to 16 feet per minute. 
The 4-foot guide tube means you don't have to touch the cable. 
Open cage carries up to 50 feet of 1/4 inch or 5/16 inch, or 35 feet of 3/8 inch, Flexicore cable.
Can be operated horizontally or vertically.
Silent motor for quiet operation.
Pneumatic foot pedal for control of feed and guide hose. 
Carrying handle atop the frame for easy transport. 
Request More Information
Fill out the form below to request more information about
General Pipe Cleaners Model DRZ-PH-O Power Drain Cleaner