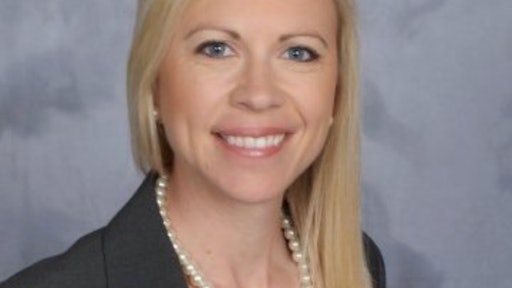 iQ Power Tools

iQ Power Tools, a manufacturer of dustless masonry, tile and concrete power tools for the construction industry, has announced its new advisory board. According to president Joel Guth, "Better understanding the needs of customers is at the core of any good business. When we know what our customers want, we can better match product development with their needs. Based upon this philosophy, our firm has created a tile industry advisory board, comprised of three prestigious National Tile Contractor Association (NTCA) 5-Star Contractor Members."
Representing the contractor community and helping bring the innovative iQ product lines to new users and new vertical markets are:
·  Erin E. Albrecht, M.Ed., Operations Director/Pre-construction of J&R Tile Inc. of San Antonio, Texas. An established tile industry leader, Erin serves as the NTCA's State Director of Texas and member of the Education & Training Committee. "Our core values at J&R revolve around encouraging individual ability/creativity and continuous self-improvement," commented Albrecht. "When our Certified Tile Installers (CTI's) literally DRAGGED me to the IQ booth at Coverings 2016 to see their new saw, the owners and I knew it was something. Within one year, this saw was in use at the CTI Hands-on Testing & Installation Design Showcase at Coverings 2017!  IQ's commitment to advancing the tile and stone trade speaks for itself."
·  James Woelfel, Vice President and Estimator at Artcraft Granite, Marble, & Tile Co. Mesa, Ariz.. A tireless advocate for high standards and proper methods, Woelfel serves as Chairman of NTCA's Technical Committee and Chairman of the Board for the NTCA, following his two-year term as President of the Association.  He is one of only a few tile contractors in the United States to sit on the Tile Council of North America (TCNA) Handbook Committee for Tile Installation and the ANSI ASC 108 Committee for ceramic tile installation.  "The opportunity to participate in field testing and product feedback is mutually beneficial for a manufacturer and a tile contractor, because it allows for the authentic flow of information to improve products that help our industry,"  Woelfel says. "Serving on the iQ Advisory Board allows our teams in the field access to new technology that will, in turn, help other contractors as more products are developed."
·  Mike DeGiusti, owner of Terra-Mar, Inc., a 5-Star contractor in Oklahoma City, Okla. Working with his father since the age of 12, DeGiusti has served on the boards of Associated General Contractors of Oklahoma and American Subcontractors Association of Oklahoma. He currently serves on the NTCA Technical Committee and is the NTCA State Ambassador for Oklahoma. "I have been on several advisory boards in the past and love the interaction with new products," comments DeGiusti. "When I first met the iQ Team, I was impressed. They were very genuine and have a true passion for our industry and for the safety of workers. Their new saw is a game-changer. Our crews are fighting over it… and, the demos I conduct at workshops have received all positive feedback!"
"This is an outstanding group of industry leaders," Guth continues. "They have decades of experience in the tile industry and by having them as a part of the iQ planning process, we are achieving a much deeper understanding of what they need in order to succeed," he declares. "The Advisory Board is integral in pointing us in the direction of innovation. Their expertise in the field helps us review developmental products, services and programs that will benefit them and their industry. We're excited to work with them as we move forward in our efforts to make iQ Power Tools reach its objectives of strong growth, incursion into new markets and most importantly, creating safe and efficient workplaces for our workers out in the field."
"What these individuals have already achieved is very impressive. We have no doubt they'll be invaluable guides for us as iQ Power Tools expands," adds Paul Guth, Vice President Research and Development of iQ Power Tools. "Bringing them aboard also demonstrates our continued commitment to advance the tile industry. They talk, we listen, we design tools needed to help them with the challenges faced everyday on a jobsite."