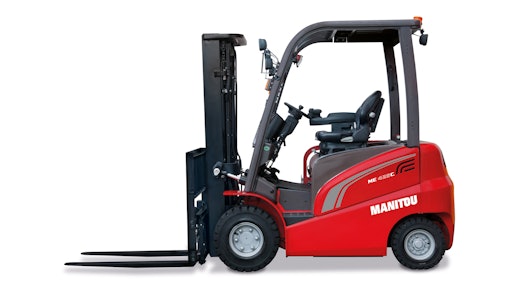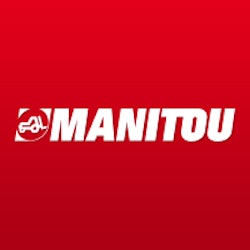 Manitou's ME/MI industrial forklift range includes 10 electric models (ME) and four internal combustion models (MI).

TheME range features models that lift between 2,900 to 7,000 lb. and reach heights up to 21 ft. 4 in. ME 315, ME 316, ME 318 and ME 320 are three-wheeled machines with 48-bolt battery, two 6.36-hp traction motors and an 11.5-hp lifting motor. The ME 418 ME 420 and ME 425C are four-wheeled units with a 48-volt battery, 11.5-hp engine and higher capacity. Finally, the four-wheeled ME 425, ME 430 and ME 435 feature an 80-volt battery, 24.8-hp traction motor and 34-hp lifting motor.
The LPG powered MI 20G, MI 25G, MI 30G and Mi35G provide lift capacity ranging from 3,900 to 7,000 lb. and operating weights from 7,981 to 10,450 lb.

Request More Information
Fill out the form below to request more information about
Manitou Adds 14 ME/MI Industrial Forklifts to Product Line