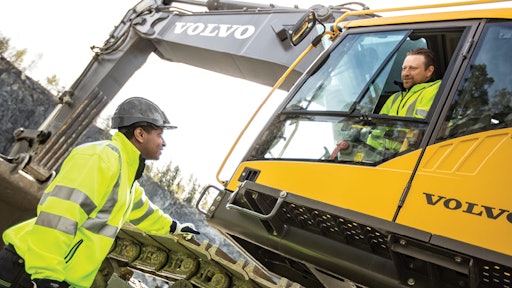 It's finally time to make the most of your telematics data. Fleet owners often find the abundance of data and alerts overwhelming and difficult to prioritize. As a result, chances are you're only scratching the surface of telematics capabilities and profit potential.This webinar will focus on removing the key hurdles to telematics use, leveraging specific examples of how Volvo is working with construction fleet owners to transform data overload into specific, profit-saving recommendations. This method involves:
Filtering machine alarm codes down to only those that require a specific action

Using simplified fleet utilization reports to quickly identify trends and improvement opportunities

Setting specific goals to reduce operating costs using work/idle percentage and reduction of "machine misuse" issues
Construction fleets currently using this method are experiencing:
Increased uptime

Reduced fuel and maintenance costs

Reduced idle time

Improved operator behavior
Dave Adams of Volvo CE will share customer best practices and real-world examples of how an OEM-managed telematics program can generate significant ROI for construction fleets.
View Webinar