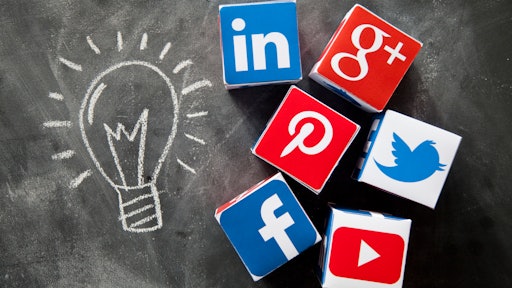 Getty Images
Hiring skilled workers is increasingly difficult in an era of ultra-low unemployment. The construction industry is no exception.
The national jobless rate dropped to 3.5% in September, a 50-year low, according the U.S. Labor Department.   
At the same time, building activity is robust. The Associated Builders and Contractors (ABC) said its Backlog Index expanded 5% in August to nine months. Contractors are "experiencing significant demand" for their services, said Anirban Basu, ABC's chief economist.
Against that backdrop, contractors across the country are struggling to keep jobsites fully staffed. "The primary issue" for contractors is "an ongoing and worsening shortage of skilled workers available to meet contractual requirements."
Aaron Witt, who consults with contractors, agrees. "Workforce development is a big problem," he said while speaking at the Association of Equipment Management Professionals (AEMP) EquipmentSHIFT 2019 conference in Kansas City.
Employers once competed within their industries for talent; now, Witt said, they are competing across all sectors, with construction companies recruiting in the same pools as Amazon, Home Depot and UPS, among many more.
Social media is the solution

But Witt has a solution: social media. Witt, president of Buildwitt Media Group, has helped numerous construction companies do what they were challenged to do on their own — attract new employees. His firm does this by sharing companies' unique stories and featuring their strengths via platforms such as Facebook, Instagram and YouTube — media that attract eyeballs across younger generations. His clients include Carolina Bridge Co., RAWSO Constructors and Thompson Pipe Group.
A measure of his firm's success: Witt's plate is full, and his firm is not taking on any new clients.
But Witt, who at just 24 years old is attune to the interests of younger workers, said contractors can conquer social media on their own — and at little cost. After all, social media is free to use, and construction companies of all stripes have compelling stories to tell, he said.
Employers simply need to identify those stories and someone within the company who is savvy with social media to share them. From there, it is really just a matter of getting— and staying — active while keeping target audiences top of mind. That is, craft posts that will interest potential workers — and that will impress them enough to inquire about job openings.

"This is the way the world has gone; we need to go with it," said Witt, who studied construction engineering in college. He started his career in the industry, but during his first year he recognized the opportunity in social media and seized it, starting his media company.
What should you share on social media?

"There are brilliant stories on every single jobsite every single day," Witt said. Contractors can't control the depths of hiring pools. "But what we do have control over is our story and how we share it."
Read next: How Social Media Can Help Attract New Hires to the Blue Collar World
The social media posts he creates for clients feature stories about unique projects and the people working those projects. Witt said construction workers take pride in their jobs, and when projects are completed they have tangible evidence of their work. Sharing stories about not just interesting sites but also the satisfaction construction workers get on the job drives an abundance of social media traffic and helps attract new hires, he said.

"It all comes down to people," he said. Social media also helps with retention, he added. When employers share the stories of talented workers with the world, those workers embrace the recognition. "If people are appreciated where they are, they aren't going to leave."
Of course, pictures and videos of eye-popping new equipment and vehicles, as well as impressive infrastructure work, do not hurt the cause either, he said. But he cautioned against random posts. Make sure, for example, that pictures on Facebook are not just visually appealing but also relevant and of value to your target audience.

"I don't want to waste people's time," Witt said.

And that should not be a problem for contractors, he said, because "society could not function without us." The world relies upon the vital infrastructure that contractors build. Witt said they should tout that more, and in doing so, their stories will attract the attention of skilled workers.

"There are so many stories to be told," he said. "And it doesn't require anything special. Don't hire me. You can do it yourself."

That said, now is the time to get rolling on social media. The tight job market shows few signs of loosening. The U.S. economy created, on average, 161,000 jobs per month over the first nine months of 2019. That is shy of the 223,000 average last year, but it is a strong level for an economic expansion that is now a decade long, economists say. 

Kansas City Federal Reserve President Esther George, in comments prepared for an October speech before the National Association for Business Economics Annual Meeting, said the economy is "currently in a good place" with low unemployment and continued growth expected for the foreseeable future.
Read next: Five Tips to Recruit Gen Z to the Construction Industry