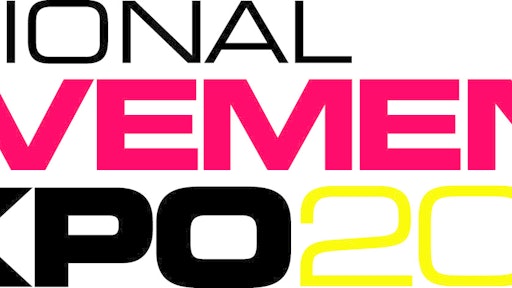 The 2016 National Pavement Expo, Jan. 27-30 in Charlotte, NC, will offer 40 new conference sessions, including a free sealcoating session sponsored by the Pavement Coatings Technology Council (PCTC). In addition NPE will host a pre-convention day-long leadership "boot camp," conducted by Brad Humphrey, Pinnacle Development Group.
Among the new topics are:
4 Ways to Grow Your Business: Your Survival Depends on Them, Dave Sulkin, American Asphalt Co.
How to Use Today's Technologies to Manage Your Contracting Business, Guy Gruenberg, Grow Consulting
QuickBooks Basics & "How-tos", Linda Pintal, Petra Paving Inc., and Gail Shaw, D & G Sealcoating & Striping Inc.
Small Company Boot Camp: Survival & Growth for the Small or Start-up Contractor, Jeff Stokes, Next Level Contractor System
Marketing for Contractors ─ By Contractors, Nick Howell, T & N Asphalt Services, andVinny Engongoro, Roccie's Asphalt Paving
The "Good, Bad & Ugly" of Buying and Selling a Business: Learning by Example, Mark Herbick, Pursant, LLC
New technical sessions include:
The Truth About Intelligent Compaction, John Hood, BOMAG Americas
Preparing and Sealing Joints and Cracks in Concrete and Asphalt, Mick Vinckier, Miktom Parking Lot Maintenance
Solving the Paving Puzzle: Video Solutions Show How a Job Fits Together, John Ball, Top Quality Paving
Paving Tennis Courts & Running Tracks, Timothy R. Murphy, P.E., Murphy Pavement Technology Inc.
Striping on the Job: Tips on Paint, Beads & Spray Tips, Dan Zurcher, American Striping Co.
The free sealcoating session, "Talking to Property Managers about Sealcoat," is sponsored by PCTC and is open to all NPE registrants. Developed specifically for NPE contractors, the PCTC-sponsored session will teach contractors "how to deliver the sealcoat message to property managers, including what concerns property managers might have and how best to address them." Attendees will learn "sealcoating 'Best Management Practices' that will improve your work in the field and enhance your reputation, and you'll learn how to address the health and environmental issues that have dogged the sealcoating industry in recent years."
In addition, NPE will host a full-day leadership "boot camp" in advance of the 2016 show. Conducted by Brad Humphrey, Pinnacle Development Group, "Boot Camp Plus: Taking the Next Step in Leadership" will be held from 8:00 a.m. – 4:30 p.m. on Tuesday, Jan. 26.
Allan Heydorn, conference manager, says NPE decided to offer this day-long interactive session because of the success of other NPE leadership sessions and because contractors indicated on evaluation forms that they wanted advanced leadership training.
"There has always been intense interest in leadership seminars and workshops at NPE so we are offering this opportunity for industry leaders to 'up the ante' where their leadership efforts are concerned," Heydorn said. "This is an interactive session that will help experienced leaders take their leadership efforts to the next level."
Registration for the Boot Camp Plus is limited to 100 participants. Cost is $395 in advance, which covers the session, morning and afternoon snacks and lunch.
Details and registration information for the 2016 NPE, at the Charlotte Convention Center, will be available in July at www.nationalpavementexpo.com.
Entries Open for 2016 Pavement Awards
Entries are now being accepted for the 2016 Pavement Awards, sponsored by Pavement Maintenance & Reconstruction, according to Amy Schwandt, publisher. She said awards will be presented in the following categories:
Alan Curtis Industry Service Award
Pavement Contractor of the Year Award
Pavement Sweeper of the Year Award
Pavement Hall of Fame
Pavement Parking Lot Paving Award
Pavement Paving Award (non-parking lot)
Pavement Sealcoating & Striping Award (Large Job)
Pavement Sealcoating & Striping Award (Small Job)
Pavement "Good Neighbor" Award
The 2016 Pavement Awards recipients will be announced at the 2016 National Pavement Expo in Charlotte, Jan. 27-30.
For more details, including specific evaluation criteria, and to enter visit www.ForConstructionPros.com/PavementAwards. Deadline for entries is October 1.