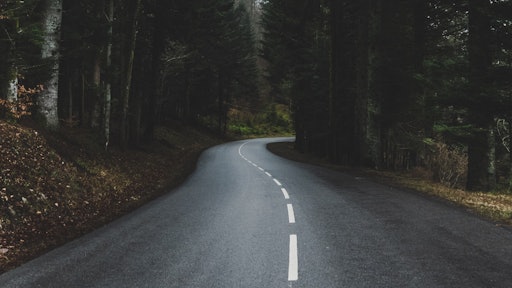 The global market for asphalt additives is expected to grow over the next 10 years to $6.3 billion, up from $3.6 billion in 2019. A recent study credits the anticipated growth to the recyclability of asphalt pavement, continued development of warm mix asphalt (WMA) in the industry, an increasing use of the products in applications beyond pavement and the burgeoning infrastructure market in the Asia Pacific region.
The report, "Asphalt Additives Market by Type, Application, Technology—Global Forecast to 2029" by research firm MarketsandMarkets and available from a variety of technical report sellers, projects the Compound Annual Growth Rate (CAGR) to be 5.7% through the period.
That global trend also represents potential new business opportunities in the United States, where 94% of its more than 2 million miles of roads are paved with asphalt and today's advanced asphalt additives work to improve road health in much the same way that dietary supplements bolster personal health and wellbeing.
But, unlike dietary supplements, the many performance benefits available now still are largely unknown or overlooked in the asphalt paving community, particularly among state transportation regulators and private contractors comfortable with methods and mixtures utilized for many years, even decades.
Despite that tendency by many in the industry to stay with the status quo, researchers, scientists and engineers have developed a world of new additives and mixtures proven to enhance the asphalt quality and durability.
They include better use of recycled asphalt pavement (RAP), recycled asphalt shingles (RAS), rejuvenators, modifiers, emulsifiers, warm mix additives, cold mix solutions and other highly effective and efficient products.
Breaking Through the RAP Cap
The inclusion of recycled asphalt in pavement started decades ago, but early quality issues initially led the agencies and road officials to begin putting restrictions on the amount of reclaimed material to place in the mix. Despite vast improvements in durability with the application of highly efficient additives in recent years, the national average for recycled content in asphalt pavement has risen only slightly to 21.1%, according to the latest survey of asphalt mix producers by the National Asphalt Pavement Association (NAPA) in partnership with the Federal Highway Administration  (FHWA).
Experts say that those RAP and RAS percentages potentially could go much higher with a greater understanding of the effectiveness of today's additives. To that end, scientists and engineers are working to educate agencies and pavement contractors that methods, backed by performance-based design initiatives, are currently available to properly and responsibly increase the use of recycled material in asphalt without adding risk.
Today, rejuvenators are available that can increase the percentage of RAP and RAS in mixtures, while reducing production and required compaction temperatures. Many have high flash points which allow for safer handling without changing current processes.
"We certainly think that most of the industry has the equipment and capability to responsibly make something like 45% to 50% RAP without significant investment," says Hassan Tabatabaee, global technical manager—Asphalt Solutions at Cargill. "Don't be too recipe specific. Let the contractor innovate and make the most efficient and well performing additive mix—whether that's 40% RAP or 50% RAP or 70% RAP—and do it by agencies establishing a performance goal, setting the bar and letting contractors meet it."
That's a highly effective approach that some of the nation's more creative and successful agencies employ when considering new products and projects. It comes down to what the project requires. Agencies will provide specifications defining the required level of compaction and performance, and then allow the contractor to innovate to meet the specifications in the most efficient manner possible.
Learning and Leading
"As an agency, I'm always reacting to changes and trying to write a spec that gets me what I want and yet is open enough that the contractor can make changes for themselves and design it," says Wayne Dosh, senior engineering technician, Crow Wing County, Minnesota. "I don't want to be the guy telling them they've got to use this much rock. They know the materials and what they've got available."
The county for many years has been open to the use of new and improved asphalt products and additives that perform exceptionally well in research and surface testing. It was an early adopter of warm mix asphalt back in 2008 after learning about the accompanying temperature reductions and other benefits at an industry conference.
Lyndon Robjent, then county engineer, was so intrigued by the concept and potential long-term benefits that he sought bids for paving a gravel road using both warm mix and hot mix asphalt (HMA). When the bids for warm mix came in higher, he turned to the Crow Wing commissioners and, backed by Dosh's research, sold them on using WMA.
"(Robjent) said this is a new product and I want to try it," according to Dosh. "If we don't pay a little extra for it now, we won't ever learn about it and we'll never move in this direction. The commissioners agreed with him and went ahead with paying a little higher price for the warm mix. It was a learning experience for us."
The move also turned out to be a significant cost-saver for the county, especially when prices for polymer-modified HMA spiked following a refinery fire in Superior, WI in April 2018. Since then, other Minnesota counties have been in touch to learn more from Crow Wing's leadership, results and success with the WMA technology.
Lab Tests, Field Tests Driving
Innovation
While much attention today centers on the cost savings, environmental advantages and performance advancements sustained by using reclaimed material in the asphalt mix, along with a growing interest in WMA, research continues to elevate the quality of other key additives that enhance the durability and strength of blacktop.
There's a clear process that involves laboratory tests and field tests, followed by product approval. This process has been used to consistently evaluate and implement many new, innovative technologies. Improved asphalt modifiers made from non-conventional bio-based streams now are available that can help produce paving-grade bitumen with significantly improved cracking resistance, asphalt binder performance and penetration grades.
But, the wheels of progress turn slowly. In recent years, research efforts have produced major improvements in the effectiveness of additives but, with exceptions, adoption of new specs and actual roadway applications continue to be somewhat slow in what has been described for generations as a conservative, change-resistant industry.
"For example, polymer modification of asphalt has been around in the U.S. for about 30 years," according to Cargill's Tabatabaee. "Adhesion promoters have become more common in the last 20 years, but while warm mix asphalt additives have become better known within the last decade, they are still considered newish material, and the recycling agents that have become the discussion of the industry in the last five years are only being used by a small fraction of the industry."
Much of that resistance often stems from outdated specs, slow-moving approval processes, and by contractors who prefer staying with their long-standing methods rather than taking business risks that may arise from new test methods.
That's where a continued focus on thought leadership by manufacturers, users and researchers is critical to not only get the message out about the advantages of today's additives, mixes and technologies, but to foster a true understanding by contractors and highway authorities on how to measure the positive impact of the new additives.
To that end, additives manufacturers today work closely with individual customers and contractors to walk through the process, boosted by test-result data, so that they see how to best use the specific additives to achieve their desired results without the need for complicated adjustments in procedures, equipment or training.
"Contractors are always busy," says Tabatabaee. "It's always a race against time, schedules and seasonal constraints. Adjusting additives and the mix sounds like something that may require them to spend time learning something new and complicating their lives. In reality it's something that will do the opposite for them and doesn't require significant new processes or complexity."
That said, the critical need for infrastructure improvement and development in the United States appears to be a rare area of political agreement, something that bodes well for booming road, bridge and other projects in the decade ahead, as well as an overall boon for all things asphalt.
If so, that global projection of growth in asphalt additives to $6.3 billion by 2029 may be just a starting point—that is, if players in the domestic industry embrace change and, like their colleagues in the concrete market, work in earnest to quickly implement the best techniques, technologies and new products into advanced pavement options.