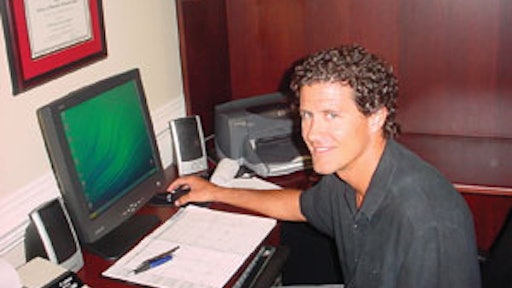 On July 1, 2004, Myrtle Beach area highway contractor Palmetto Paving went live on a new accounting system that is designed to provide operational efficiencies and better management information. The construction-specific software, Maxwell Management Suite, will allow Palmetto to track and allocate the cost of equipment and import material tickets direct from its asphalt plants miles away. The software dealer, Sunrise Technology Group, based in Charlotte, NC, is helping the $20-million company implement the new system at its three companies and two asphalt plants.
Palmetto Vice President Shawn Godwin chose to convert to an industry-specific system after a period of significant growth, the acquisition of several large new projects and an attempt to implement another software earlier this year. That software only handled basic accounting functionality, leaving Godwin and his staff to collect and track important cost information manually. The new software integrates standard accounting modules with features like equipment management, material handling and job costing that are important to a highway and paving contractor.
"The material handling feature has impacted our business the most," Godwin says. "It has reallyincreased accountability."
With the integrated material handling module, producers of asphalt and quarry products can streamline the management of bulk materials produced or used, get analytical reports to control production and hauling costs and maximize profits.
Located in Conway, SC, the 17-year-old paving and grading company employs nearly 200 people and operates two asphalt plants. The company has completed many of the Myrtle Beach area road construction contracts. Two other affiliated companies, Palmetto Curbing, Florence, and Paletto Sealing, also of Conway, are implementing the new Maxwell system as well. The three companies and two plants will all be connected through the accounting system, which will allow for a streamlined approach to managing transactions between them.