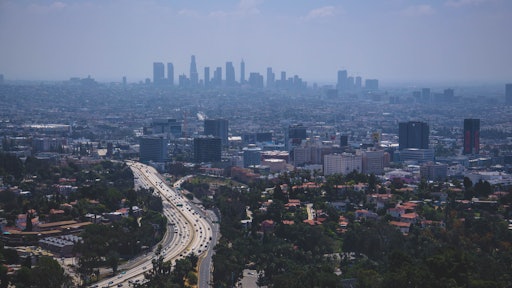 Driving on California roads that are deteriorated, congested, and that lack some desirable safety features costs California drivers a total of $61 billion each year. TRIP has calculated the cost to the average motorist in the state's largest urban areas in the form of additional vehicle operating costs (VOC) as a result of driving on rough roads, the cost of lost time and wasted fuel due to congestion, and the financial cost of traffic crashes.
Due to inadequate state and local funding, 68 percent of major roads and highways in California are in poor or mediocre condition costing the average state driver an extra $843 annually in additional vehicle operating costs as a result of driving on rough roads – a total of $22.1 billion statewide.
In addition, more than 1,500 of California's bridges (20 feet or longer) are structurally deficient, meaning there is significant deterioration of the bridge deck, supports or other major components. More than half – 56 percent – of California's bridges are at least 50 years old – the eighth highest rate in the nation.
Congested roads choke commuting and commerce and cost California drivers $29.1 billion each year in the form of lost time and wasted fuel. In the most congested areas, drivers lose up to $1,774 and spend nearly three and a half full days each year in congestion.