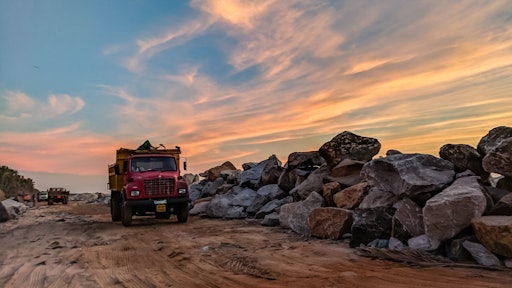 Legislative, regulatory and industry efforts to provide additional relief in Hours of Service (HoS) requirements for short-haul truckers are under review. Late in June, U.S. Rep. Rick Crawford (R-Ark.) introduced the HOURS Act (H.R.7178), which would provide relief, similar to that obtained by NAPA, for ancillary industry short-haul truckers. On Aug. 23, the Federal Motor Carriers Safety Administration released an Advanced Notice of Proposed Rulemaking (ANPRM), soliciting comments on similar changes to HoS regulations. 
According to the notice published in the Aug. 23 Federal Register, FMCSA is considering the following revisions:
Expanding the current 100 air-mile "short-haul" exemption to 14 hours on duty from 12 hours on duty, to be consistent with rules for long-haul truck drivers.
Extending the current 14-hour on-duty limitation by up to two hours when a truck driver encounters adverse driving conditions.
Revising the current mandatory 30-minute break for truck drivers after eight hours of continuous driving.
Reinstating the option for splitting up the required 10-hour off-duty rest break for drivers operating trucks equipped with sleeper berth compartments.
Further, the agency is asking for input on separate petitions requesting relief from HOS rules:
To allow covered commercial motor vehicle operators one rest break – for up to three consecutive hours – during every 14-hour on-duty period (filed by the Owner-Operator Independent Drivers Association).
To allow covered CMV operators to use multiple off-duty periods of at least three hours in place of taking 10 consecutive hours off duty (filed by TruckerNation.org).
Last week, the National Asphalt Pavement Association (NAPA) met with Crawford's legislative director and industry stakeholders to support the HOURS Act. NAPA Director of Government Affairs Ashley Jackson noted, "While we applaud agency-initiated regulatory relief efforts, we also want to make sure they are permanently enacted through the statutory mechanism, like the HOURS Act." NAPA Vice President for Environment, Health & Safety Dr. Howard Marks added, "Because ours and similar industries have unique trucking constraints, like certain start-stop provisions, we want to make sure that both regulators and legislators take into account those needs as well." NAPA will respond to the ANPRM and keep members informed about how to assist with additional trucking HoS relief efforts.