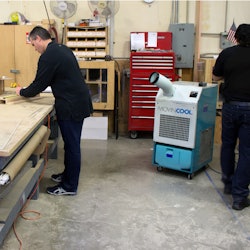 Since their introduction in the 1980s, commercial portable spot air conditioners, sometimes called spot coolers, have grown steadily in popularity.
Today, spot air conditioners are used as an efficient, cost effective solution in a wide variety of commercial and industrial applications.
As with any type of equipment, being able to compare the total cost of ownership of one brand with another is essential.
This guide considers the many factors that go into the total cost of ownership, and gives buyers information to help them make a wise purchasing decision.