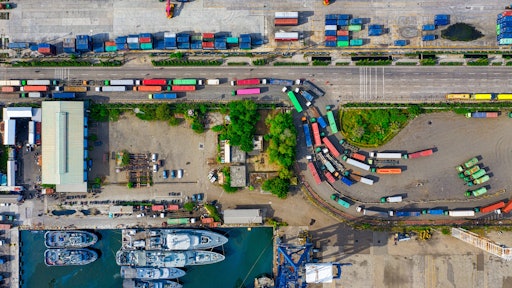 Tom Fisk/Pexels
Last November, President Donald J. Trump fulfilled one of his most important promises to voters when he joined leaders from both Canada and Mexico to sign the United States–Mexico–Canada Agreement (USMCA), replacing the outdated NAFTA.
The White House has been working feverishly behind the scenes for months to try to pass the USMCA by the end of this summer, but Democrats still have a number of concerns about various provisions of the trade deal. There is no guarantee USMCA will pass, despite the administration's ground work.
In an effort to help bolster support for the deal, President Trump is now indicating he won't act on infrastructure without this trade deal.          
"Before we get to infrastructure, it is my strong view that Congress should first pass the important and popular USMCA trade deal," Trump wrote in a letter to House Speaker Nancy Pelosi and Senate Democratic Leader Chuck Schumer Tuesday evening.
Leaders from both parties have insisted that leadership from Trump was an essential ingredient for passing an infrastructure bill, with Democrats hoping that Republicans would support a gas tax increase or other revenue source if Trump did. They have been clear since their April 30 meeting, at which Trump and Democrats agreed to pursue a $2 trillion plan, that Trump needed to be the one to propose a funding source.
However, in his letter released Tuesday night, Trump laid out his own expectations, suggesting it was Democrats' own vision that had gotten muddled and urging that they pare down their wish list.
"It would be helpful if you came to tomorrow's meeting with your infrastructure priorities and specifics regarding how much funding you would dedicate to each. Your caucus has expressed a wide range of priorities, and it is unclear which ones have your support," he wrote.
USMCA Good for Workers
On May 20th 2019, America's leading manufacturing group upped the pressure on Congress to act on the passage of this agreement.
"Passage of this agreement is critical for U.S. manufacturing sector," Linda Dempsey, the National Association of Manufacturers' (NAM) vice president of international economic affairs said. "Canada and Mexico are manufacturers' most important partners."
"USMCA passage is critical for manufacturers in every state," according to a new comprehensive, state-by-state analysis by NAM. "Canada and Mexico purchase one-fifth of the total value of U.S. manufacturing output – more than the next 11 countries combined," NAM's Andrew Clark writes. "These exports support about 2 million American manufacturing jobs and 43,000 small- and medium-sized businesses."