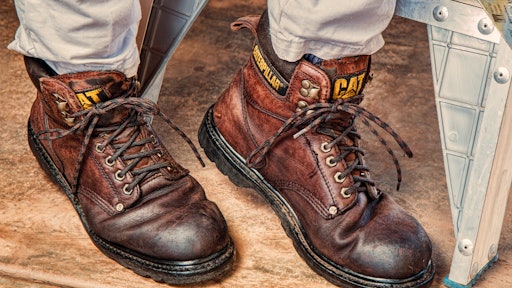 CANVA
In 2018, one of the world's largest international standards developing organizations, ASTM International (formerly known as the American Society of Testing and Materials), introduced three updated footwear standards to guide test laboratories and companies that use protective footwear with improved testing and performance data. These new standards specify performance requirements for protective (safety) toe cap footwear, standard test methods for foot protection, and standard performance requirements for soft-toe protective footwear.
These new standards will give companies that provide personal protective equipment (PPE) for workers the latest industry specifications to aid in the selection of safety footwear. The deadline for complying with these new standards is October 2019.
OSHA says safety standards will continue to evolve to meet the demanding needs of work environments and to keep workers safe. For example, there is currently an existing test method for slip resistance, F2913, and ASTM is now drafting a correlating slip specification standard. If companies want to label a product as slip resistant, they will have to meet specific criteria in the near future. Furthermore, expanding beyond the scope of safety to include performance attributes within ASTM standards is on the horizon, including recommended methods and guidelines for sole performance and water resistance.