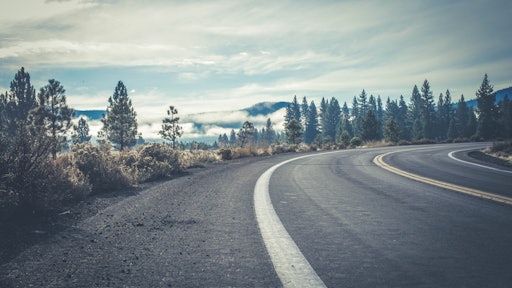 Jonathan Aman/Pexels
Presidential candidate Pete Buttigieg pledged $1 trillion to infrastructure projects over the course of a decade if he is elected, promising to create six million jobs in the process.
The money will go toward "working with states, cities and other local governments to build the sustainable infrastructure of the 21st century," Buttigieg said in a statement on his campaign website. 
"The current administration has been incapable of keeping its promise to pass major infrastructure legislation, and critical projects around the country are stalled because of it," Buttigieg said in the statement. "Meanwhile, our roads and bridges crumble, our schools fall into disrepair, water systems poison our children and our flood protection systems fail as climate change accelerates."
Key Policies Under Buttigieg's Plan: 
Jobs:
Create six million well-paying jobs with strong labor protections. For every infrastructure project that his administration funds, Pete will protect and support the Davis-Bacon Act to ensure that workers are paid fair wages and that taxpayers receive the best value for their money.
Commit $10 billion to attracting and training a skilled infrastructure workforce, including by supporting pre-apprenticeship programs that collaborate with Registered Apprenticeships. He will also establish a National Infrastructure Accelerator and offer $100 million in grants to support initiatives that introduce K-12 students to infrastructure and clean energy jobs.
Dramatically expand access to infrastructure jobs for underrepresented communities. Pete will commit $100 million to expanding Apprenticeship Readiness Programs that help job seekers from underrepresented communities enter apprenticeships and careers.
Create a $200 billion transition fund for workers in a clean energy economy. Pete's transition fund will support programs to align mining and fossil fuel workers with new well-paying jobs with strong labor protections in clean energy and sustainable infrastructure.
Roads & Bridges:
Provide dedicated funding to repair half of roads in poor condition and structurally deficient bridges by 2030. Pete's DOT will strengthen State of Good Repair Performance Management requirements and require states to develop achievable plans for maintaining their roads before they use federal funds for new roads or expansions. He will also create a $50 billion grant program for states to repair bridges.
Power millions of new electric vehicles (EVs) by investing $6 billion in new charging infrastructure. Investing in EVs is a tool both to combat climate change and to drive manufacturing job growth. Pete will provide $6 billion in grants and loans through the American Clean Energy Bank for states and cities to partner with private companies and unions on installing publicly available charging infrastructure powered by clean energy. At least 40 percent of the funds will be available for projects in multi-unit dwellings and economically disadvantaged communities.
Make the Highway Trust Fund solvent. The Highway Trust Fund has been insolvent since 2008, causing uncertainty about whether states can complete critical projects. Pete will inject $165 billion into the Fund to ensure that it remains solvent through 2029.
Road Safety:
Build safer roads for all, including by doubling funding for the Transportation Alternatives Program to install more accessible sidewalks, crosswalks, and bike lanes. Pete will provide incentives for states, cities, and counties to build safe, accessible roads and retrofit existing unsafe roads. His DOT will work with tribal communities to ensure that roads in Indian Country are safe for families.
Increase funding in the Highway Safety Improvement Program for building safer rural roads. Pete's DOT will also fund studies to improve road safety on rural roads, which account for 50 percent of traffic fatalities and are over twice as deadly as urban roads.
Connect funding to safety performance by requiring state transportation agencies to set targets that reduce fatalities and injuries and are consistent with a national Vision Zero goal. Pete's administration will require states to actively improve their safety records or road design processes, or else lose federal funding for other roadway projects.
Incentivize safe driving practices. Pete will increase federal funding to $1 billion a year for the National Highway Traffic Safety Administration (NHTSA) and Federal Highway Administration to address unsafe driving behavior, research solutions for distracted driving, and strengthen enforcement.
Buttigieg also intends to repair half of major roads and structurally unsound bridges by 2030. Under a Buttigieg administration, stricter requirements would be issued for the State of Good Repair Management and to create a $50 billion grant program for states to fix deficient bridges. 
"Under my administration, local governments will finally have a partner in Washington," Buttigieg said in the plan. "As a former mayor, I know that priority-based budgets made locally are better than budget-based priorities set in Washington."
Repairing poor road conditions is also part of his larger bid to improve road safety, especially in rural areas. He cites statistics that show that 50 percent of traffic deaths occur on rural roads. In addition, Buttigieg mentions rejuvenating the Highway Trust Fund by adding $165 billion into its reserves. 
Speaking to Reuters, Buttigieg's campaign said that it will pay for the infrastructure projects by "reforming the capital gains tax and repealing U.S. President Donald Trump's tax cuts."