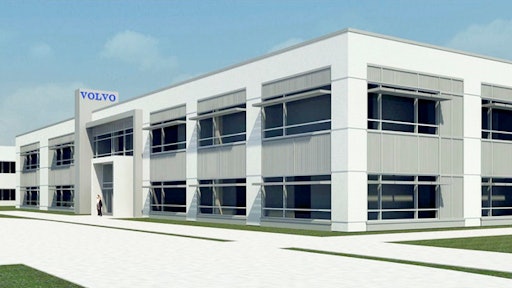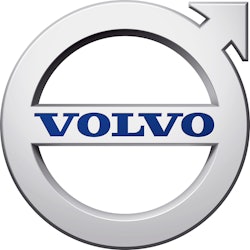 On May 4, Volvo Construction Equipment broke ground on the first phase of the $100 million expansion of its site in Shippensburg, Penn. The first phase includes construction of a new America's headquarters office. Incorporating the latest environmental building practices, the expansion is a visible sign of the company's commitment to the important North American market.
When complete, the development will include a new office building and customer demonstration center as well as localize production of some of the company's larger construction machines. The expansion will bring production of some key product lines to Shippensburg. The new series of wheel loaders (L60G, L70G and L90G) will be the first of three new machine types expected to come off the production line. Larger models of the wheel loader, excavator and articulated hauler product lines are planned in the future. The factory could eventually produce 70 percent of Volvo Construction Equipment machines sold in North America.
The design of the new America's Headquarters building follows in the footsteps of an on-going expansion project in the factory. The new office building will be 36,000 square feet, consisting of two floors and a 'bridge' that will connect the new building with existing facilities. Efforts are also being made to secure LEED (Leadership in Energy and Environmental Design) certification for the office building. The Shippensburg facility recently received a Silver LEED certification for the 2010 expansion of the manufacturing area.
The new Headquarters office is expected to be ready for occupation by the beginning of 2013.
The Shippensburg facility employs over 800 people and makes over 50 different models of asphalt pavers, soil and asphalt compactors, milling machines and motor graders. This figure is set to rise to around 70 models by 2015. Volvo acquired the facility in April 2007 as part of its purchase of Ingersoll Rand's road development division. Today, it has become an important element of the worldwide Volvo Construction Equipment manufacturing footprint, spread across four continents.