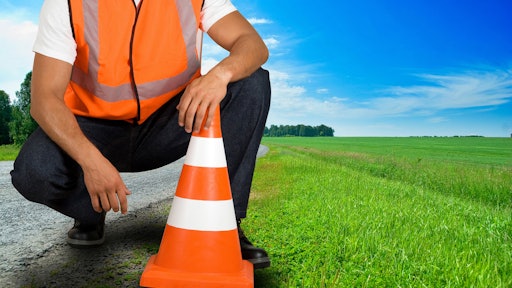 The Road Connection is saluting those who work to improve America's roads and bridges by offering a "Your Favorite Road Hero" photo contest through its Facebook page.
The contest, which requires users to upload a photo of their Road Hero nominee at work and write a short description, is designed to focus attention on the men and women who are dedicated to repairing and maintaining the country's infrastructure, said Curt Peterka, driver of The Road Connection truck and advertising manager for KPI-JCI and Astec Mobile Screens, a platinum-level sponsor of The Road Connection. The Road Connection is a national, grassroots campaign designed to bring awareness to the importance of federal infrastructure funding.
"There are so many people who play a role in building America that we wanted to recognize them," Peterka said. "This contest is a great opportunity for kids to nominate their parents who work out in the field, or for folks to nominate their colleagues who may work in an office setting but are just as crucial as those who are paving our roads. Whether they're road construction workers or engineers or contractors, we consider them America's road heroes."
The "Favorite Road Hero" contest was launched May 1, and entrants can upload photos until May 30. Finalists will then be selected and publicly voted on through The Road Connection's Facebook page. The first place winner will take home a $200 Visa gift card; second place a $100 Visa gift card; and third place a $50 Visa gift card. All entrants will be awarded a Road Connection hat. Entries will be judged on quality and creativity of photo and caption.
To enter, please visit The Road Connection's Facebook page at www.facebook.com/theroadconnection, and click on the "Contests" tab in the upper right-hand corner. Entrants may nominate more than one person. For more information about The Road Connection, please visit theroadconnection.org.