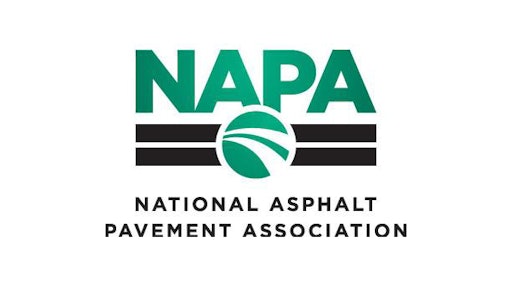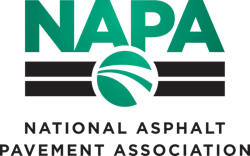 The National Asphalt Pavement Association's Awards program has begun accepting nominations for its Quality in Construction and Operational Excellence Awards. Nominations are made online at AsphaltPavement.org/Awards.
The Quality in Construction Awards recognize outstanding pavements in the following categories: asphalt pavements using more than 50,000 tons, general asphalt projects using less than 50,000 tons, and airport pavements. Additional recognition is awarded for the use of sustainable paving practices and innovative projects. Nominations for projects can be made by any pavement contractor or pavement owner through Oct. 7, and winning projects will be highlighted at the NAPA 2015 Annual Meeting in January.
Annually, the top airport pavement receives the Ray Brown Airport Pavement Award. In addition, the 10 highest ranking general pavement projects are recognized with the Larry H. Lemon Award. The top asphalt highway projects using more than 50,000 tons will undergo further testing and analysis, and are placed into contention for the coveted Sheldon G. Hayes Award.
The Operational Excellence Awards recognize NAPA member companies for best practices in asphalt operations, safety, community relations, ecological practices, and marketing. The deadline for nominations is Dec. 8, and winners will be announced at the NAPA 2015 Midyear Meeting.
"The Quality in Construction and Operational Excellence Awards recognize companies for delivering superior pavements through best practices. Our customers and road users everywhere benefit from our industry's efforts to continually improve pavement design and construction," said NAPA Chairman Bill Ensor. "NAPA members build smooth, safe, sustainable roads for the traveling public. Projects and companies that win these awards set the benchmark for other asphalt producers and pavers."