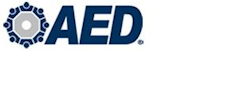 U.S. Transportation Secretary Anthony Foxx announced on July 10 the immediate availability of $4.25 million in emergency relief funds from the Federal Highway Administration (FHWA) to help the state of Minnesota repair roads damaged by floods last month.
These funds are in addition to an initial "quick release" payment to the state of $750,000 announced on June 23. 

"These funds are critical to helping the people of Minnesota return to their normal lives as quickly as possible," said Secretary Foxx. "These emergency funds will help repair damaged roads, ensuring families and businesses can get where they need to go without lengthy detours and delays."

Last month's heavy rainfall led to flooding statewide. On June 19, Gov. Mark Dayton declared a state of emergency for 35 counties in south, west, and northern Minnesota from the Iowa state line to the Canadian border. The storm caused an estimated $25 million in damage, according to state estimates. 

"We continue to work with state officials to help the residents, businesses and impacted communities in Minnesota who depend on the affected roads," said Deputy Federal Highway Administrator Gregory Nadeau. "When it comes to fixing damaged roads, every day counts – and we will continue to do all we can to help the state as it recovers from widespread flood damage."

Funds from the FHWA's Emergency Relief Program will reimburse the state for emergency work done in the immediate aftermath of the flooding.  The program provides funds for the repair or reconstruction of federal-aid roads and bridges damaged by natural disasters or catastrophic events.  In addition, while these funds are primarily provided for repair activities following a disaster, design and implementation of repairs can include the long-term resilience of the facility or a structure.