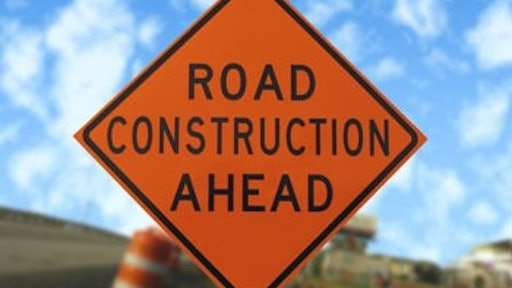 This year's National Work Zone Awareness Week theme, "Work on Safety. Get Home Safely. Every Day," will be spotlighted when public and private sector transportation safety advocates are come together to highlight unique hazards that exist for workers and motorist in road construction zones with an April 12 news conference hosted by the Ohio Department of Transportation.
On average, nearly 600 people, including 120 workers, are killed in accidents at these sites annually. An additional 30,000 people are injured.
The event, which kicks off the April 11-15 National Work Zone Awareness Week (#NWZAW2016), will take place April 12, at 10 a.m., outside of Toledo in the vicinity of a major I-75 widening project.
As a member of the NWZAW Executive Committee, the American Road & Transportation Builders Association (ARTBA) works with transportation agencies and associations to promote work zone safety with special emphasis on April—the traditional start of the busy highway construction season.
ARTBA provides these tips for motorists as they approach and drive through road construction zones:
Pay attention to the work zone and speed limit signs.
Be extra vigilant because the traffic pattern will be different than normal.
Be patient. The work will make your travel much better in the future.
Respect the workers. They are doing their job to improve your commute.
Don't drive impaired or distracted. No phones. No texting. No drugs. No alcohol. Plenty of sleep.
The ARTBA Transportation Development Foundation's National Work Zone Safety Information Clearinghouse (www.workzonesafety.org) is also available as a valuable resource for industry professionals, news media and the general public. The facility, which handles more than 200,000 requests annually, is powered by a new website. Users will find information on: accident and crash data, flagging, emerging technologies and equipment, best practices, key safety experts, laws and regulations, safety standards, research publications, training videos and programs, and successful public education campaigns. Materials are also available in six languages—Spanish, Chinese, Japanese, French, Russian, and Arabic.
For more information about the Clearinghouse operations, contact ARTBA Senior Vice President of Safety Brad Sant or ARTBA Vice President of Safety & Environmental Compliance Una Connolly at 202.289.4434.