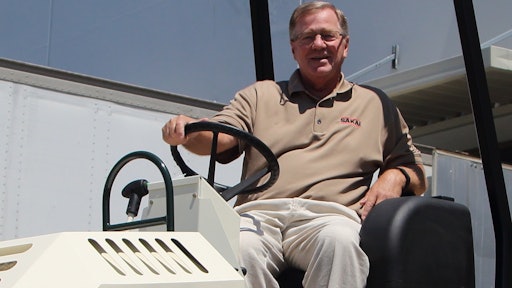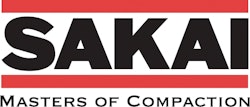 Sakai America Inc. has added two managers. Joseph Seckinger accepted a position as Sakai's Southeast district manager, and Dale Wilson is Sakai's new national light equipment sales manager.
"We are very pleased to welcome Joe and Dale to the Sakai team," says Vice President of Sales & Product Support Denver Weinstiger. "Both of these gentlemen offer a winning combination of road construction equipment knowledge of the industry's leading manufacturers with their proven leadership in sales and customer service."
Since beginning his career in 1998, serving as an area manager in customer relations, Seckinger moved quickly from direct sales to regional management before accepting the position at Sakai. As Southeastern district manager, Seckinger is responsible for ensuring all end-users receive Sakai's high-level customer support, available through a network of quality dealerships in Florida, Georgia, Alabama, South Carolina, Tennessee and Kentucky.
Sakai products Seckinger oversees range from its 36-in. double-drum asphalt rollers to 15-ton, single-drum dirt compactors.
"Joe's extensive history with compaction equipment and years of product specialization with road-building equipment will take the territory to new levels of success," says Weinstiger.
"I am very impressed with the incredible team at all the Sakai South East Territory Dealerships," Seckinger says. "I look forward to growing Sakai business as well as relationships with every opportunity."
Wilson's career spans 34-years and includes sales and marketing management roles at dealer, distributor and manufacturing levels. He served as a national accounts manager for a construction equipment manufacturer for nine years prior to accepting his new role with Sakai.
"Dale's passion for light compaction tools is simply unparalleled," Weinstiger says. "His successes first here in the Southeast and then as a national sales manager assure our customers he knows his equipment. He is exactly the right man to lead our national light compaction line."
One of his first goals, Wilson said, is educational. "Sakai's industry-leading service record is no secret. Sakai has always impressed me with the quality both of its machines and of its nationwide dealer support network. I want to make sure everyone knows that the same reputation for uptime held by Sakai's heavy metal is shared by its light equipment lines as well."
Wilson described his new position: "It's the perfect fit. The vast majority of my experience is in light equipment. And living in Atlanta, I've always known Sakai, which has been headquartered here in Georgia for 40 years."