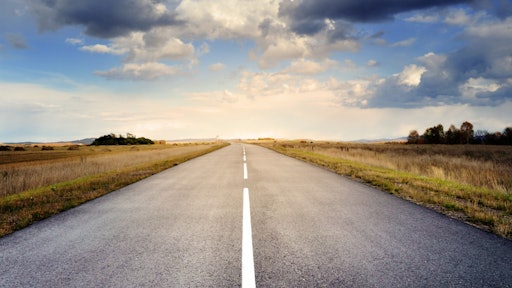 PEXELS
Earth Day each year marks the one day people around the world set aside to celebrate and protect our planet. For almost 50 years, university campuses and town squares buzz on April 22nd as people come together to create awareness about daunting environmental issues. From water and air quality to deforestation and energy conservation, protecting the environment and reversing damage that's already been done is not only popular, but crucial to the long-term survival of our planet.
Unbeknownst to most people however, is the fact that the asphalt industry celebrates Earth Day each and every day. Here's why: 
1. Asphalt is the #1 Most Recycled Material in the U.S. 
When the first Earth Day happened on April 22nd 1970, asphalt recycling wasn't really a big deal. Instead, asphalt pavement recycling was developed as a necessity during the oil embargo. Today, however, asphalt is the most-recycled product in the United States.
Of all the materials recycled in the United States, nothing is recycled as consistently as asphalt pavement mixture. The latest survey of asphalt mix producers from the National Asphalt Pavement Association (NAPA) found that more than 99 percent of the asphalt pavement material removed from roads and parking lots in 2017 was put back to productive use, primarily in new asphalt pavement mixtures. In contrast, only 67% of aluminum cans and 66.8% of paper are recycled in the U.S. 
Nearly 79 million tons of recycled materials — primarily reclaimed asphalt pavement material (RAP) and recycled asphalt roofing shingles (RAS) — were used in new asphalt pavement mixtures during the 2017 construction season. Ground tire rubber mix designs also incorporate old tires into the making of new rubberized pavements, helping to keep 9.3 million tires out of landfills in 2015 alone. Steel and blast furnace slag and recycled cellulose fibers were among the other recycled materials used in new asphalt pavements in 2017. The use of RAP and RAS alone resulted in cost savings of more than $2.2 billion compared to the use of virgin materials.    
2. Asphalt is the Most Sustainable Paving Material
The emergence of warm-mix asphalt (WMA), asphalt produced using temperatures 30° F to 120° F cooler than traditional asphalt, has allowed producers to reduce the amount of fuel used and lower their carbon footprint when producing asphalt. The NAPA survey found that nearly 39 percent of asphalt pavement mixture produced in 2017 was produced as warm-mix asphalt at reduced temperatures, which decreases energy demands, reduces air emissions and improves compaction at cooler temperatures. 
Not only does producing asphalt cost less money than other materials, other waste material are being recycled and put back in to our roads. Things like toner ink, plastic, toilet paper and even algae are being used to help make roads more sustainable: 
Asphalt is Getting New Life from Recycled Printer Ink
Green is the New Black with Asphalt Made from Algae
3. Asphalt is the Most Environmentally Friendly Road Building Material 
In 2009 researchers analyzed the carbon footprint – that is, the amount of carbon released into the air –for asphalt and concrete pavements in typical applications. The study revealed that the greenhouse emissions from asphalt are only 22-25% the amount caused by a typical concrete pavement (using only virgin materials, not recycled ones, which would improve the number further). 
A longer-term look (50-year maintenance cycle) reveals a similar trend, with asphalt causing only 30% of the negative emissions concrete causes.  This is because the processes used to create concrete involve heating the aggregate and clay to around 1,450°C, causing the production of a great deal of carbon dioxide, which is released into the atmosphere. 
The United States has more than 2.7 million miles of paved roads and highways, and 94 percent of those are surfaced with asphalt so if you're out there working today and laying that black gold, be proud that you're doing your part to make our world a better place. 
Happy Asphalt Day - I mean, Earth Day.