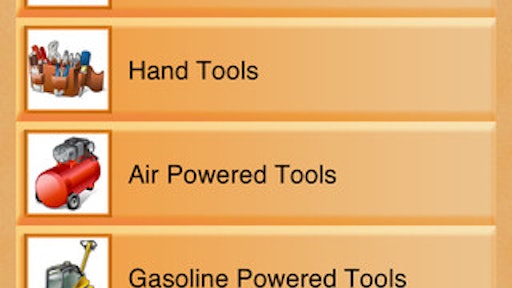 Mobile app: iConstructSafe
Developer: Scott Development Group, Inc.
Cost: Free
Available on: iPhone and iPad
Average Ratings: 5 stars
iConstructSafe is a mobile app great for jobsite or office safety meetings. The app was designed for workers to review safety information right before they use a tool. Users of the app have access to 2 to 3 minute safety reminder videos without needing Wi-Fi to view the videos. Video topics include power, hand, air, gas and other powered tools as well as PPE, preventing falls, ergonomics and more. The app and its videos can be viewed on an iPhone, iTouch or iPad. In addition, the app offers foreman's tips on "toolbox talks" and ideas for running monthly or quarterly safety and productivity meetings.
The app's videos are meant to be used as reminders and not training videos. The app includes monthly video updates which can be accessed with Wi-fi.
In addition to the videos, iConstructSafe features a safety tip of the day, which can also be viewed on Twitter and Facebook.
Watch other safety-related videos on ForConstructionPros.com.