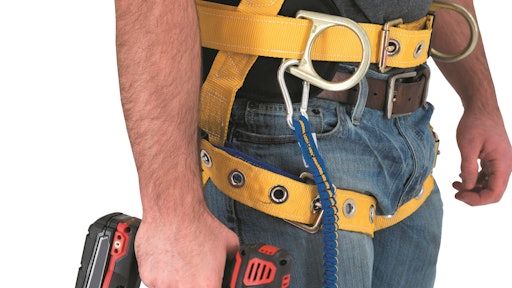 Continuing the countdown of the 12 Days of Construction Christmas 2015...
On the tenth day of Christmas... gift #10 Werner 15-lb. Tool Lanyard
The Werner Tool Lanyard helps keeps tools tethered to workers working at heights as well as keep those below the workers safe.
The lanyard is made of a stretch cord surrounded by webbing that is 30 inches long when retracted and can extend up to 50 inches.
The lanyard can hold a max working load of 15 pounds, so it is suitable for most handheld tools. The tool lanyard includes carabineer and drawstring connection points so the user can attach the lanyard to a work belt or harness.