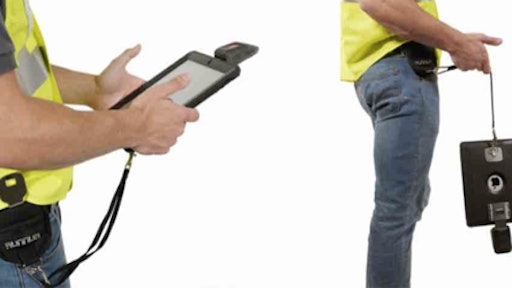 RUNNUR
Continuing the 12 Days of Construction Christmas 2019 gift ideas...
One the sixth day of Construction Christmas my boss gave to me — Tablet Tool Belt
The use of mobile devices for work on the jobsite is increasing. It isn't uncommon to see foremen and even laborers using tablets and smartphones to help carry out their job duties. But as we know, the construction jobsite isn't the safest place for expensive, fragile electronic devices. And a pant or jacket pocket isn't always the best protection or place to keep your mobile devices.
Consider RUNNUR's Tablet Tool Belt with the OtterBox uniVERSE case system. It is designed to hold an iPad 10.5 and Samsung Galaxy S4, Active 2 and A8. The tool belt aims to eliminate dropped and broken devices in the field. RUNNUR believes carrying your tablet around your waist allows for quicker access to the device as well as the ability to be hands free when you are not using the device but still need to keep it with you.
The tool belt features a security cord and a buckle locking mechanism. The universal mount mounts to all standard device cases with a hard/flat backside. The OtterBox Mount is also available.It is available in five wearable solutions:
Looking for other construction-related gifts? Check out the rest of 2019's 12 Days of Construction Christmas gift ideas:

Hands Free Carry-All Mobile Organizer
Universal Belt Clip
Tablet Tool Belt
Tool Bag Accessory
Universal SlingMount
Day 1 – Makita Cordless Coffee Maker
Day 2 – Crescent Tool Storage Bags
Day 4 – Weather appropriate gear