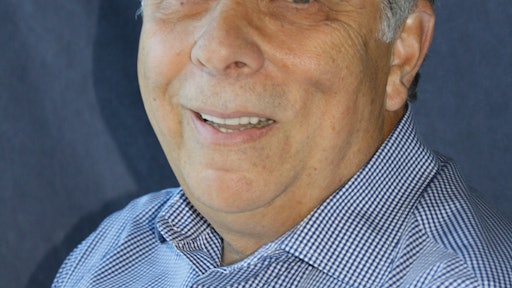 Ahern Rentals, based in Las Vegas, Nev., filed for Chapter 11 bankruptcy on December 23, 2011.  Don Ahern and his brother own more than 97 percent of the equity.
According to recent court documents the company had 2012 revenues of approximately $389 million, from 72 rental stores mostly operated in the western portion of the U.S., and a net loss of $51 million. As of the end of 2012 Ahern had more than $383 million in debt of which $235 is owed to second lien holders including Platinum Equity Partners, a heavyweight in the private equity world, that coincidentally is also a majority owner of Maxim Cranes and Keen Transport. Including pre-petition debt the total is $666 million.
It appears that Don Ahern was planning on a quick resolution of the bankruptcy process with the court accepting his initial reorganization plan and noteholders agreeing to take a deal for cents on the dollar, which would have left him with less debt and the business weakened but equity intact. Ahern's amended plan proposed that creditors accept a lesser cash payoff for a long term note and be repaid over a lengthy period.
Creditors are asking for Ahern to give up a portion of his 97-percent ownership as part of the payoff.
Noteholders contend that the valuation as an ongoing concern is less than the total debt of $666 million, which means that Ahern's equity is underwater or worthless. Noteholders' competing plan proposed that they would pay all creditors, including unsecured creditors 100 percent in cash and convert their claim of $267 million to equity.
Ahern's plan went awry when in November the U.S. Federal judge ended Ahern's 90-day exclusive right to present a reorganization plan and decided to allow creditors the right to offer competing reorganization plans. In filings Ahern implies that the competing plan will remove current management.
The matter has turned from a simple reorganization bankruptcy into a very a contentious affair. 
Don Ahern was quoted in a European rental magazine saying that, "If they force me out, I will be back in it before the sun comes up. If somebody else owns Ahern Rentals, I will be Ahern Rentals' biggest competitor."
The comment made it into court documents and has not endeared Ahern to the bankruptcy-court judge or to Ahern's note holders.
The note holders have sought to review Ahern accounts during formal discovery and they have a special interest in what are referred to as related-party transactions.
Court documents we have reviewed make it evident that Ahern has been very generous to himself and his employees. Besides a hefty salary, bonus and sales commission, Mr. Ahern, through a business controlled by he and his family, owns the leases on almost all of the 72 rental locations. Whether those leases are at normal market rates is an issue for note holders.
Mr. Ahern also owns Xtreme Manufacturing, located in Las Vegas, that builds telehandlers sold almost exclusively to Ahern Rental. Xtreme is not part of the bankruptcy filing.
Note holders have grown increasingly leery of how Mr. Ahern has been running the business. Their recent court filings are starting to portray Mr. Ahern as cavalier, and failing to fulfill his fiduciary responsibilities to the creditors.
None of Ahern's management style is unusual for a privately owned company, but in May of 1984 Ahern went to the public debt market and raised $180 million. Since that time the company has been subject to U.S. securities regulations which gives claimants a whole set of laws that protect their investments. Violating those laws can result in strict penalties.
Mr. Ahern must be sensing trouble ahead as he has hired a personal attorney in addition to the attorney that represents the company in the bankruptcy filing.
Unless noteholders and Mr. Ahern are able to come to an agree on a plan, the process will play out in court in June.