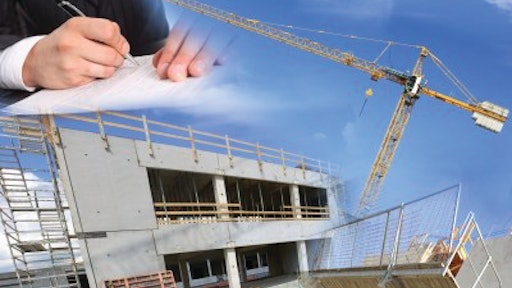 Building and construction is among the federal government's top spending categories. The U.S. government spent more than $535 billion in fiscal year 2011 in procurement, and 23 percent of these dollars were set aside for small businesses. What do business owners in building and construction need to know to take advantage of this?
There are several things a small business owner should understand. First, you must learn how money moves throughout the entire industry and all the business processes involved. Funding for much of the infrastructure spending can be tracked through the federal, state and local governments. The term "public-private partnership (P3)," describing public-private partnerships, has become a very popular way to help fund infrastructure projects. An effective marketing strategy for a small company is to follow the politics and the dollars for one of those projects matched with your capabilities.
Research and networking are the two primary ways to find out who the players are and how to market your services to them. This is critical so that your company is considered as a viable partner when teams are put together to go after and execute large projects. You also need to take an internal look at your own firm to make sure you have a clear understanding of your strengths - so you can market them - and your weaknesses - so you can mitigate that risk. Many small companies fail to do this. For your marketing strategy to be effective and to enhance your chances of landing work you must know and sell your strengths matching them to what is needed on that project. At the same time, you mitigate your risk by not over obligating your company in your weakest areas.
Getting Started
Conduct market research: Check out government contracting opportunities online at www.fbo.gov to figure out what kinds of contracts would be a good fit for your business' capabilities.
Get contract ready: To do business with the government, you need to register on the Central Contractor Registration (CCR). This database is a tool that government agencies use to research prospective vendors, and it's the first step to winning a contract from almost any federal civilian or military agency. To register on the CCR, visit http://www.ccr.gov.
Certify to gain a competitive edge: If your business qualifies to be an 8(a), women-owned, veteran-owned, small and disadvantaged firm, or if you are located in a HUB Zone – get certified.
Consider subcontracting and teaming: Large firms with government contracts also have small business contracting goals. Subcontracting is an excellent way to gain exposure to government contracting and may ultimately help you win a contract of your own.
Tips to Being a Valuable Small Business Subcontractor
Do not over represent or over promise what you can't deliver.
Thoroughly understand all of the required business documents and processes, and execute those to perfection. Large companies and government agencies often say that small firms do a poor job of documentation and contract management.
Be prepared to support the proposal or bid effort. A small business that can be a value-added asset in the bid process is sought out by the larger primes for that ability alone.
Know and appreciate your role and responsibilities as a subcontractor. Understand that all the requirements and regulations in the contract flow down to you, but it's not appropriate for you to communicate with the ultimate customer. All that you do or say goes through the prime contractor. That said, realize that on the jobsite your people and their actions will reflect directly on the prime.
Be a good team member and remember your goal is to make the prime contractor shine in the eyes of the customer. If you do that your company will always be in the top of the preferred vendor list, which is exactly where you want to be.
Provide great customer service, always. However there is risk if you focus solely on providing good customer service while not understanding the harm that can be done if you don't understand the importance of requesting modifications to your contract when necessary. Your customer understands the importance of properly managing your contract while providing high quality performance.
(More concerns and tips direct from contractors who have successfully earned government contracts...)
Doña Storey is the American Express OPEN Advisor on Procurement and through her experiences as an active woman-owned small business contractor, she lends her expertise to help small businesses navigate the procurement maze and find success. For more information, visit www.openforum.com/governmentcontracts.