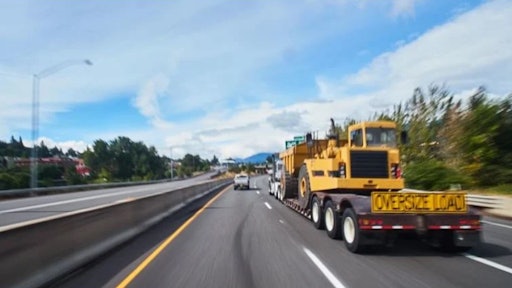 By Matt Osborn, RoadRunner Auto Transport
Many auto transport companies have regular capabilities to ship heavy equipment. Here are some tips for choosing a company and preparing your construction equipment for transport.
Do whatever you can to schedule your shipment as far in advanced as possible. Transport companies that do a lot of volume shipping cars obviously have auto carriers readily available. However, heavy equipment shipments are much more rare. Give them advance notice so they can get their equipment lined up. It is recommended to give at least six weeks' notice. 
Make sure the pickup and drop-off areas will accommodate loading and unloading your equipment. Be sure to discuss this with your transportation representative before you commit to booking your shipment.
Finally, before you call any transport companies for a quote, you need to get a few specific details about the equipment you want to ship. This includes the make, model and overall size. You can likely find this information in the owner's manual or by calling the company that makes the equipment in questions.
Research shipping companies
The next step is possibly the most important step in the entire process. You do not want to just call a local towing company and rely on their word that they can move a crane or bulldozer hundreds, or even thousands of miles away.
That is why you should find a company with a dedicated page on their website about oversized vehicle shipping. Read what it says and then give the company a call. See what the shipment will cost you and what dates they have available to pickup and deliver the equipment.
Wh
at kind of shipping do you need?
There are actually several ways a shipping company can move your construction equipment. You will likely be given a couple of options when you call, so consider your preferences and needs before calling.
If you are shipping within the continental United States, you will have the cheaper and more efficient option of shipping on a truck. If your shipment is overseas, you will have no option but to ship on a plane or boat.
For our sake, lets assume that you are shipping within the United States and you choose to do so over the road. The most common of these trucks is a lowboy trailer. The higher deck of conventional flatbed trailers can carry loads of much lower vertical height.
Hydraulic or sliding-axle trailers can offer lower ramp angles for loading and unloading equipment with limited ground clearance or grade-climbing ability, such as pavers or rollers. If you're shipping machines with loading limitations, make sure you discuss it with the shipping experts at the company that you choose.
Prepare for your shipment
Preparing for the shipment will likely be the most time-consuming part of the process. Although it will not take that much time; likely an hour or two.
Clean the equipment. This is so that your transport driver can inspect for pre-existing damage as quickly as possible when they arrive to pick up the equipment. More importantly, you will be able to easily see if any damage occurs during transport if your equipment is not covered in dirt.
Remove any personal items from the cab of the vehicle, like gloves, sunglasses, etc., because if they get lost or damaged during transport, they will not be covered by insurance.
Latch and/or lock up anything like doors or compartments, so it won't fly open during transport and possibly get damaged. 
If the construction equipment that you are shipping has a smokestack, consider covering it. This is so that you can prevent anything from getting inside and possibly damage the equipment.
When you're ready for shipment, be sure to ask your shipping representative questions about anything you're unsure about. They will let you know of any specific requirements.
Matt Osborn is the lead writer for RoadRunner Auto Transport, a national car and equipment shipping company.