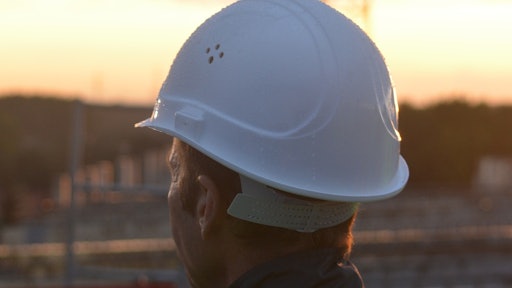 Ben Kerckx from Pixabay
With many construction projects being put on hold indefinitely, it's apparent this pandemic will have even more significant implications in the construction and contracting business in the future. 
These tips will help you mitigate risks and manage the impact of the Coronavirus outbreak in the construction industry. 
Talk to your insurer
As the policyholder, it is your responsibility to know and understand the triggering events of every contractors insurance you have. Like most people in business, you're probably carrying several policies necessary to safeguard your commercial interests. This may include general liability, property, political risk, professional liability, builder's risk, workers' compensation, and business interruption insurance, among others.
But since insurance policies are usually complex, it can be a headache to note and remember every claim and every benefit that comes with each plan. That said, you need to take some time to go through and discuss your policies with your insurer to see how the claims and coverages can apply to the current situation.
While viruses are common exclusions to many insurance policies, there may be aspects or losses related to the current COVID-19 crisis that are covered by your contractors' insurance.
One crucial policy to evaluate is your business interruption insurance, as most losses these days are tied to indirect exposures to risks that affect operations, such as delays in the supply chain or civil authority related issues. There may also be some level of coverage under your environmental insurance for disinfection.
Implement new safety practices at work
Most states allow construction work to continue despite the Coronavirus situation. However, just like almost everywhere else, workplaces can't go on operating like they used to before the outbreak. Luckily, it's a tad easier to implement safety and social distancing measures in construction sites than in enclosed office spaces.
At the minimum, your organization should come up with a plan to enable round-the-clock physical and social distancing onsite. An effective way to do this is by creating a work schedule that limits and regulates the number of staff allowed at the construction premises at any given time. The fewer people in the building, the easier it will be for everyone to follow the distancing guideline of at least 6 feet (1.5 meters).
Given what we currently know about the virus and how things are unfolding as of late, providing sanitizers and handwashing stations at the job site is a no-brainer. Depending on the location and nature of your operations, you may also require your workforce to wear facemasks and avoid the sharing of tools or equipment as much as possible. Most importantly, communicate the new safety practices clearly to your team and ensure the strict implementation of these measures.
Also, some areas have more stringent requirements for businesses operating during the pandemic, so make sure to check state and local guidelines to confirm your site's compliance with existing legal and regulatory safety standards.
Assess your current financial position
With almost all businesses unable to operate at 100% capacity, it goes without saying that the COVID-19 pandemic has put ventures in tricky financial situations. If you haven't yet, now would be a good chance to assess your cash position and consider all existing and additional credit lines available to you.
The good news is that quite a number of banks and financial institutions have outwardly expressed their commitment to working with clients and helping businesses stay afloat during this time of economic uncertainty. The government, too, has relief measures in place for both small and large companies.
Contractors with less than 500 employees are eligible for loans under the CARES act. On the other hand, construction entities with more than 500 employees may benefit from the U.S. Treasury's Economic Stabilization Fund or ESF.
Find out where you stand financially and see if any of these options will work for you.
Review existing contracts and keep communication lines open
In these trying times, communication is key. There are very few things that can't be solved with a proper conversation.
As the contractor, it's on you to keep communication lines open. Always update clients, stakeholders, suppliers, and staff about the latest developments in the project, regardless of whether you're allowed to operate these days or not. It's also an excellent time to review the force majeure clauses in your contract and determine if deadlines are extendable or if it's wiser to terminate or suspend specific projects altogether.
About the Author
Rachel Porter is the content specialist for Custom Contractors Insurance, LLC, an Arizona roofing and contractors insurance company.