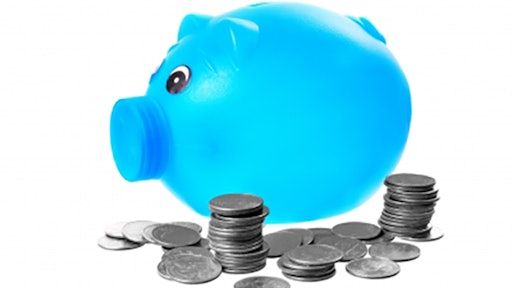 Freedigitalphotos.net
A 'Wealthy Contractor" continually moves his or her business to a higher level and achieves the company's business plan initiatives, vision, targets and goals. The company works without the owner's involvement making every day decisions, supervising work or directing traffic. The company is run and managed by a strong take-charge and accountable management team who handles the day-to-day operations.
The business makes a high profit margin with steady growth, attracts and retains great people, operates with well-managed systems and organizational structure, the business development plan delivers a continuous flow of loyal customers and profitable contracts, and their investments provide a high return.
Many construction business owners eventually reach a level of frustration and want more than they are currently experiencing. Their business has been stuck at the same level for years, and not giving them what they want. What they want is to:
Scale, grow and move the business to a higher level
Build a bigger better highly profitable business
Stop running in place & get off the low bid treadmill
Work less, make more & prosper
Let go of control & stop making most of the important decisions
Stop being overworked & spread too thin
Eliminate stress, get organized & in-control
Build an accountable management team run business
Start making the money they deserve for their efforts and risk
Generating investments and passive income
Have a life and enjoy the benefits and freedom of a business that works
Over the last several years as a contractor business coach, I have closely observed and gotten to know many highly successful 'Wealthy' construction company owners. Via interviewing them for articles, one-on-one coaching and working with them in our business owner mastermind peer groups, several common factors have emerged as to what makes them become the best in their markets, extremely profitable, achieving their vision and continuously building wealth.
Traits and strategies of wealthy contractors
1.
Implement a winning BIZ-PLAN, vision, mission, values and strategy
Invest in a strategic planning session to develop your business plan and implementation strategy to build a great business. Continually meet to review your progress and monitor actions to achieve your goals.
2.
Achieve great results and high margin profits
Develop financial, growth and revenue targets and goals. Monitor progress and action plan initiatives to hit your targets.
3.
Know and track numbers
Sound timely updated financial management for sales, overhead, profit, markup, crew production scorecards, job cost tracking, equipment, etc. is required to make good decisions and achieve your goals.
4. Produce accurate estimates and job profits without margin fade
Maintain an updated estimating template with a detailed list of project requirements and a cost history library of production rates. Track your bid-hit-win ratio to determine the right jobs to bid, and fully integrate estimating with job cost tracking using the latest software available.
Provide weekly updated job cost tracking to stay on budget and determine accurate cost to completes to avoid profit margin fade.

5. Develop, maintain and win high margin customers and contracts
Implement a complete pro-active business development, marketing and sales plan to develop and maintain loyal and repeat customers who provide a steady flow of highly profitable work.

6. Attract, recruit, develop, coach and build great talent
Develop and maintain an effective employee development program to attract, develop, compensate, train, promote, and retain great people.

7. Build a strong take-charge accountable management team

Build, monitor, direct and lead a full charge management team accountable to achieve expected results. 

8. Maintain and enforce strategy, structure and systems

Design, develop, monitor, track, update, and enforce company-wide systems, policies, standards and processes that deliver expected results on a consistent basis.

Hold and maintain an effective meetings program to hold people accountable, monitor results, communicate and encourage teams to reach their goals. 

9. Innovate, improve, lead, scale and disrupt status quo
Keep moving the flag to a higher level, and challenge management and employees to become better, improve, learn and take risks. Be the leader and willing to disrupt how you do business, continuously grow and move boundaries, and seek new ideas and changes.
10. Cutting edge technology, methods and techniques
Continually be at the cutting-edge of technology, construction methods, management systems, strategies, and initiatives to lead the industry in your market.

The results you are currently achieving are a direct reflection of how you currently do business. What you are now doing delivers what you are getting. Happy? Continue doing what you've always done. Want more? Do different! To become a Wealthy Contractor requires focus, vision, initiative, investment, and a willingness to do business differently to get different results. Are you willing to do what you have to do to get what you want? When will you start? To get started, email Blueprint@HardhatPresentations.com to get a BIZ-BUILDER BLUEPRINT template.

George Hedley CPBC is a certified professional construction BIZCOACH and popular speaker.  He helps contractors build better businesses, grow, increase profits, develop management teams, improve field production, and get their companies to work.  He is the best-selling author of "Get Your Construction Business To Always Make A Profit!" available on Amazon.com.  To get his free e-newsletter, start a personalized BIZCOACH program, attend a BIZ-BUILDER Wealthy Contractor Boot Camp, or get a discount at www.HardhatBIZSCHOOL.com online university for contractors, Visit www.HardhatPresentations.com or E-mail GH@HardhatPresentations.com.