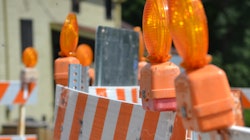 "All you have to do is get it done" kind of sums up where contractors stand in 2021, with more work becoming available along with more barriers to win bids that allow for cash profit. It's not like it was a few years back when you could plan the work and work the plan and make a buck. With prices for goods and services continuously changing and the lack of qualified help, every contractor has to look in the mirror each day and ask themselves, "How am I to complete what I have planned for today?"
Good question.
Bidding the work is not like it was two or three years ago where you were always at least in the ballpark when it came to pricing out the job and adding in the overhead and profit. It's not the same today, not by a longshot, because the bids are tight, there is a lack of qualified help and equipment rental prices are sure to spiral higher once construction activity swings into full gear.
Even if you bid it right, materials costs can change tomorrow. Hopefully, your contract includes a materials contingency to cover price swings. If not, then running an efficient ship will be 100% necessary. That means materials are under control and scheduled to be delivered when and where they are required.
Equipment Prices, Rental Rates on the Rise
During the pandemic, it seems that a lot of rental companies and contractors sold off units to produce cash flow to stay afloat. Consequently, you may find yourself with less availability of the types of equipment you need for your job. Rental rates are sure to increase, as will equipment prices. If you find you are short of the equipment you usually own, now is the time to visit a few rental companies to see what they have to offer.
In short:
A substantial amount of used equipment was sold off in the pandemic at really attractive prices, and I hope buyers took the time to inspect their purchases and have them serviced and ready to go. 
Ritchie Bros is predicting significant rental rate and equipment price increases.
You need to have the equipment to complete the task, and no longer.
Workforce Headaches Again Emerge
It appears the biggest headache you will have is finding qualified help who have the knowledge to complete projects on schedule. It does not do you any good to get the materials and the equipment schedules right if it takes you twice as long to complete the job. It takes dedicated people to do the work and management delegating the work schedule and the workers assigned to get it done.
From an efficiency standpoint, managing workers and their related payroll could make the difference in whether you produce a profit or not.
You will need back-office help to order and follow up on material deliveries; manage rental contracts along with their starting dates and estimated call-off dates; and provide up-to-date job costs and estimates of time and dollars remaining according to the contract. Without this type of crew backing you up, it is almost impossible in this market to wind up with a successful outcome. Contracts are too tight to do anything less.
You also need a reliable crew with the skills to complete the work on time. The problem is experienced workers are hard to find and hard to keep. So, you will have to find ways to get them to sign on and to keep them until your season is over. This is not an easy task, especially now.
Finding this crew will require marketing and branding to attract workers to your company. Incentives to start and incentives to stay could also be part of your program. Your incentive to stay could take the form of "profit sharing," where a pool of money is set aside for employees who are part of this type of plan.
Training Can Add Value
In today's job market, I advise entertaining anyone willing to do the work, with some brought on as support staff to avoid paying top dollar to do "busy work."
Proper training, including equipment and technology related training, could help keep costs under control and help manage your insurance costs. There are many virtual training sessions available on the programs and equipment you will be using.
Providing a formal training program should be a consideration as long as participants agree to work for you (if you choose) for a period of time to offset training costs. Apprenticeship programs have merit and give you a chance to "interview" the person in a live work environment.
But no matter how you plan out your program, it is imperative to meet all local and federal guidelines and thus reduce risk. The new ANSI standards for aerial lifts are a good example of this issue, because you, as the equipment owner, could be held responsible if there is an accident using aerial access equipment.
Explore Employee Retention Tax Credit
Last month, I mentioned all the tax breaks related to the stimulus programs and where to find a summary to review them with your tax firm. After reading that material again, I will make special mention of the Employee Retention Tax Credit, which can provide a quarterly $5,000 credit for each qualified employee. This is important because even if you received Paycheck Protection Program (PPP) round 1 and 2 funds, you can still qualify for these credits.
There are a lot of complexities surrounding this credit, but it is worth the time to investigate. One of the major qualifications for a company is to have a 20% decline in year-over-year gross receipts.
And do not forget the The Gordon Report JOB SHOCK research reports, which can help you configure your company for the future; parts 2 and 3 are now available. 
Garry Bartecki is the managing member of GB Financial Services LLP and a consultant to the Independent Equipment Dealers Association. He can be reached at (708) 347-9109 or gbartecki@comcast.net..