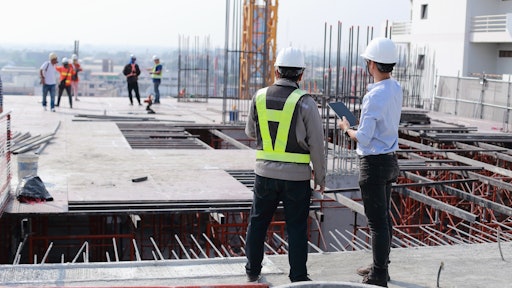 ©boonchok – stock.adobe.com
Upstream, downstream and at all points in between, ongoing constraints in the construction supply chain have left firms and their project teams with no choice but to become more patient, resourceful and above all, agile.
Issues like a lack of insight into when a lumber order might show up at a project site, for example, and where to find enough skilled laborers to keep a project moving, are testing the resilience and resolve of companies across the construction industry, to the point where many are seeking more efficient approaches to managing projects in order to deliver positive customer outcomes, preserve profit margins and keep the project pipeline moving.
One response we are seeing more frequently among the companies we support in the architecture, engineering and construction (AEC) industries is to consider complementing their tried-and-true project-management practices with agile approaches like those that have proven so successful in software development, and that are gaining traction in other industries. While applying project-management principles from industries that appear to have little in common with construction might seem misguided on first blush, a closer look suggests that following certain agile principles can indeed bring better project outcomes for construction firms and their customers.
Really what we are talking about here is meshing a firm's time-tested, reliable project-management practices with proven, modern agile principles. Agile project management is designed to improve the overall outcome of a project by mitigating risks related to schedule, quality of deliverables, etc., and delivering value more efficiently and rapidly using a flexible, iterative, nonlinear approach. In the context of a construction project, agile project management involves:
An iterative planning approach that segments projects into shorter "sprints," so teams have more latitude to quickly adjust to project changes and other shifting factors (such as supply chain constraints) with minimal impact on project cost and schedule. The goal: continuous improvement and refinement.
Scope, schedule and resourcing adjustments as needed, based on close collaboration and communication with the customer. This limits scoop creep and helps to keep stakeholders on the same page in terms of expectations.
Specific execution teams, perhaps cross-functional and multidisciplinary, that are responsible for planning and executing their own work.
Delivery of work product/value throughout various execution stages of a project.
Quality verification and testing occur as deliverables are produced throughout the duration of a project, not all at once at the end.
No quantum leap is required for a firm and its project teams to start applying agile principles to project management. Rather, with a forward-thinking approach to executing construction projects, that evolution can happen in small, non-disruptive but meaningful steps over time, enabled and reinforced by the right combination of digital project-management capabilities. Here's a look at five tools that can help a firm become more agile in its project approach:
1. Real-time, Mobile-enabled Reporting, Tracking
Real-time information about project status, burn rate, scheduling, etc., is the lifeblood of an agile project management approach. Many firms and their project managers lack that level of in-the-moment insight, however, according to Unanet's inaugural AEC Inspire Report, in which close to one-third (31%) of AEC execs identified "limited visibility into project status" among their largest challenges. As important as predictability is in yielding profitable projects, a firm will struggle at forecasting where specific projects and the overall business are heading if they can't measure or see what's happening inside their projects.
2. Dashboard-based Project Visibility
An ERP (enterprise resource planning) system capable of portraying real-time project data alongside to-do lists, KPIs and other key information in customizable, easy-to-understand dashboards enables more agile trend-spotting and decision-making.
3. Resource Management, Scheduling Tools
Change orders, material, equipment and product delays, reprioritizations, unanticipated leave or team-member departures, the weather — all these can impact a plan. Agile project management is designed to enable project teams to roll with the changes that are so prevalent in a construction project, with minimal disruption. A firm's resource management and scheduling processes and systems should be flexible enough to readily accommodate changes on the fly. They should also give firms and their PMs a strong understanding of the specific hard and soft skills each and every one of their team members brings to the mix, then leverage that knowledge to ensure they have the right resources on the right projects.
4. Feedback-collection, Communication, Collaboration Tools
As your firm begins to leverage a more data-driven approach to project planning and resource scheduling, invite feedback early and regularly. Work with your internal customers first, then, as appropriate, engage your customers to discuss necessary adjustments (to scope, scheduling, timelines, etc.) and to ensure you are meeting their expectations from a service and deliverables perspective.
Having open channels for communication around every aspect of a project, and to-do lists in particular, is key to maximizing engagement and productivity within teams. There is no substitute for the regular interactions that generate trust and a strong sense of value between team members, and with the customer and other stakeholders.
5. Task-management Tools
With task-management capabilities like real-time activity tracking and personalized notifications about the status of, and changes to, items on a punch list, firms and their PMs can better anticipate potential resourcing and production bottlenecks. What you want, ultimately, is to give PMs a clear line of site into project activities, without cumbersome, time-consuming paper shuffling or combing through multiple systems in search of the right information. Within a single digital environment, they should be able to monitor and manage all project activities with collaborative, Kanban-style to-do's, tracking time, flexibly allocating resources, keeping tasks organized, creating forecasts, tracking KPIs and ultimately getting work done more efficiently.
The construction business today is flush with opportunities yet challenged by supply chain bottlenecks, labor shortages, inflation and other factors. With a more agile, iterative and non-linear approach to executing projects, firms put themselves in a better position to maximize their opportunities while minimizing the impact those disruptions have on their business.