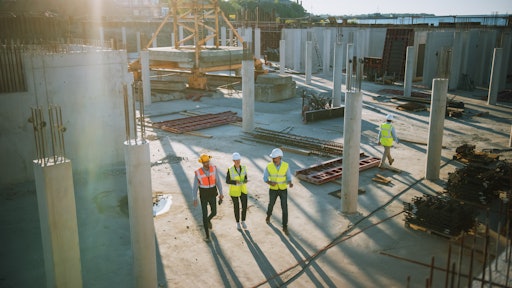 @Gorodenkoff - adobe.stock.com
The American Concrete Pipe Association's (ACPA) recently announced the launch of its 2024 scholarship. This scholarship could benefit students who are studying concrete pipes in any capacity.
According to the press release:
The ACPA Research and Education Foundation, in conjunction with Besser Co., is excited to announce the opening of applications for the 2024 Besser Scholarship.
The $3,500 scholarship is awarded to students whose course study is related to concrete pipe production, application, installation, or research. Students participating in, or planning to attend, a technical program, community college, or university are eligible. Winners of the scholarship are also qualified to participate in the ACPA's 2024 Pipe School where they will gain industry insights from seasoned professionals, uncover industry insights, and leverage tremendous networking opportunities.
"Our founder, Jesse Besser, taught us the importance of investing in the people who will do the hard work necessary to bring innovation and stability to our industry," said Besser Vice President of Pipe and Precast Scott Kennedy. "Offering the Besser Scholarship is one way we celebrate his foresight and secure the future of our industry. We know firsthand that attracting talent to our industry is crucial; it allows us to investigate and incorporate fresh ideas which will ultimately improve the concrete pipe and box culverts that are essential for solid infrastructure that will serve countless generations of global citizens."
The scholarship was originally established in 2016 in recognition of the ACPA's Concrete Pipe Week with the intention of investing in talented and energetic students who have an interest in joining and advancing the industry forward.
"As part of the ACPA Foundation's Mission, we are proud to partner with Besser and offer this scholarship to students wanting to make an impact," said ACPA Foundation's Vice President, Margarita Takou. "Every year we are amazed at the number of talented individuals looking to join our industry and make an impact when they do. Any student, whether they are planning on going into production, engineering, sales, procurement, or research, is encouraged to apply as there are so many ways you can make an impact in the concrete pipe and box industry."
Applications for the scholarship are due at midnight on Oct. 30, 2023.
Companies in this article