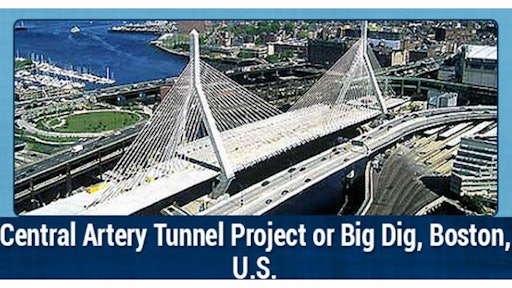 With all the talk of construction spending and lower budgets a recent infographic from The Gutter Masters took a look at construction projects that broke the bank. Of the nine projects mentioned, the least expensive on the list is the Ryugyong Hotel in North Korea coming in at an estimated $426 million. However, while the project was started in 1987, it is still not complete after construction came to a stop in 1992. The most expensive project on the list is the International Space Station with an estimated cost of over $100 billion.
The complete list includes:
Ryugyong Hotel (estimated $426 million)
Montreal-Mirabel Airport ($1 billion)
Millenium Dome ($1.1 billion)
Burj KKhalifa: The Dubai Tower ($1.5 billion)
Strait of Messina Bridge (estimated over $6 billion)
Mose Project (estimated $8 to $10 billion)
The Channel Tunnel ($21 billion)
Central Artery Tunnel Project (Big Dig) (estimated $22 billion)
International Space Station (over $100 billion)
Check out the infographic for more details. Is the list missing any projects?