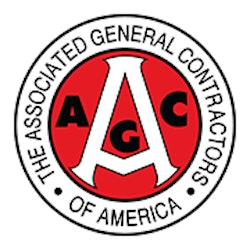 The federal construction contracting marketplace faces the potential for a dramatic change, whether your company is a small business or not, as a result of recent U.S. Small Business Administration (SBA) final regulations. Those regulations expand the SBA's Mentor-Protégé Program to all small businesses — whether a categorical small business (WOSB, SDVOSB, HUBZone) or plain old small business — and beyond the existing 8(a) Mentor-Protégé Program. This will translate into more opportunities for large and small construction contractors to form joint ventures and bid on small business set-aside work. Additional regulations will also require large prime contractors to provide prior written notice to a subcontractor that it intends to identify the small business by name as a potential subcontractor in a proposal, offer, bid or subcontracting plan in connection with a federal contract.
During this webinar, AGC's Associate Director of the Federal and Heavy Construction Division Jordan Howard and the construction law firm Cohen Seglias' Edward T. DeLisle will discuss:
• The Potential Impacts of this New Program on Federal Contracting and Your Construction Business;
• Basics of the New SBA Mentor Protégé Program;
• What Contractors Should Know Before Participating in the New SBA Mentor Protégé Program;
• How will SBA Handle Applications for the New Mentor Protégé Program; and
• The Changes to Small Business Subcontracting Plans and its Impact on Large and Small Businesses.