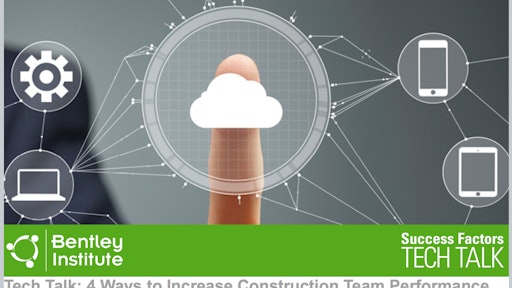 Construction projects rely on a diverse group of individuals and organizations that need to be organized into an effective team.
Join this live Tech Talk to learn four ways to boost team productivity across your projects, programs and portfolios:
Benchmarking and diagnosing team productivity
Reducing review times for construction communications
Eliminating document version confusion
Avoiding data entry errors / incomplete data 
ProjectWise Construction Management helps construction managers and infrastructure owners supercharge their capital projects with powerful visibility into performance, cost, and risk. It increases construction speed and quality by empowering teams with real-time project information, a collaborative workflow, and a bullet-proof audit trail.