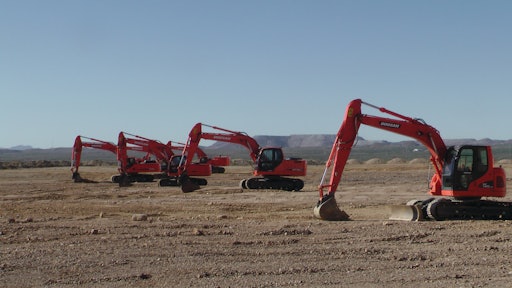 Given growing equipment demand amid ongoing economic uncertainty, many businesses find that equipment financing is a key acquisition strategy. The current market shows equipment financing is as vital and available as ever, enabling businesses to secure the assets they need while achieving their operational and financial objectives. A closer look at 10 key benefits of equipment financing show that there's no need to wait until the end of the year to acquire equipment.
1. Flexible Financial Solutions. The types of financing solutions equipment finance companies offer - especially leases - are flexible and can be tailored to specific accounting, tax or cash flow needs.
2. Capital preservation. Financing versus spending cash, and particularly the type of financing employed (lease vs. loan), can help mitigate the uncertainty of investing in a capital asset that may not yield the desired return or increase efficiency, cost savings or future sales.
3. Improved Expense Planning. Maintaining cash flow and consistent budgeting is another benefit of equipment financing. Instead of considerable capital outlays resulting in huge budget fluctuations, financing enables even expense planning.  
4. Business Cycle Flexibility. Some types of leases allow for seasonal business fluctuations, lower monthly payments while a project is ramping up and revenue is not yet being generated from the equipment, and other specific circumstances.
5.Up-to-Date Technology. Many businesses couldn't afford to outright buy the equipment they need to be competitive and thrive. With term financing, they are often able to acquire more and better equipment that may have been out of their reach if they only considered buying it.
6. Equipment Expertise. Many equipment finance companies are equipment experts and offer equipment specialties which other sources of finance do not. Equipment financiers have special relationships with manufacturers and distributors, specializing in certain equipment types or industry categories.
7. Managed Obsolescence. The risk of owning obsolete equipment is eliminated if you use lease financing for your acquisition since many agreements allow for easy, fast equipment updates. Most equipment finance companies, in partnership with their vendors, will work with your business to "right size" the equipment.  
8. Dependable Asset Management. Asset management is a key benefit of many forms of equipment finance, ensuring equipment in operation isn't under-utilized or over-utilized. A good asset management program tracks equipment throughout its life cycle from delivery to installation, use, maintenance and finally de-installation and disposition.
9. Equipment Disposal. Most businesses don't have the resources or knowledge to efficiently manage and sell their old equipment. You may essentially outsource the equipment management function so the financing company can handle its disposal or resale when it's time to retire the asset.
10.  Reduced Risk. Equipment purchases involve risk to the owner, from equipment expertise to capital outlays, from asset management to obsolescence. Financing removes many unnecessary risks allowing you to focus on your business.
Learn more about leveraging equipment financing in your business strategy at www.EquipmentFinanceAdvantage.org, which offers a wide range of resources including informational videos, the various types of financing, a glossary of terms, a lease vs. loan comparison and questions to ask when financing equipment.
Related Articles:
Advantages of Equipment Leasing
Why Leasing Equipment Makes Good Business Sense
Using Equipment Leasing to Strategic Advantage
What Are Your Options to Finance Equipment?
Discovering the Gotchas in Leases - Before They Get You
Economy Prime Driver of Lease vs. Buy Decision
William G. Sutton, CAE, is president and CEO of the Equipment Leasing and Finance Association (ELFA), the trade association that represents companies in the $628 billion equipment finance sector, which includes financial services companies and manufacturers engaged in financing capital goods. ELFA has been equipping business for success for more than 50 years.
Companies in this article