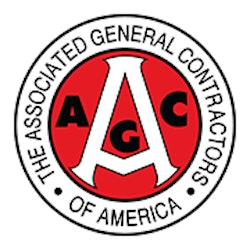 Associated General Contractors of America is hosting the webinar "Seeing Value: Application of Lean Thinking to Construction Operations" on Tuesday February 19, 2013 at 2:00 p.m. Eastern Time.
During the AGC webinar, participants will be introduced to the application of lean thinking and film study techniques to construction operations. By participating in this 90 minute webinar, one will learn that opportunities for breakthrough performance and risk management are greater than what one may initially observe.
Attend this webinar to:
Understand the difference between seeing work through the lens of cost control vs. lean flow
Gain an introductory level awareness of Lean Production management as it relates to work at the crew level
Gain an introductory level awareness of the application of film study to construction operations
Speakers:
Brian S. Lightner
Process Improvement Manager
J.P. Cullen & Sons, Inc.

Mark O. Federle, Ph.D.
The McShane Chair in Construction Engineering and Management
Marquette University
Cost:
AGC Members: $99
Non-Members: $129
AGC Lean Construction Forum
The AGC Lean Construction Forum is focused on developing a community where anyone with an interest in lean construction can come together to engage in a dialogue on best practices, share information, and participate in a broad, coordinated effort to promote and define the use of lean concepts and processes within the construction industry.
Companies in this article