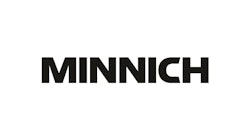 Minnich Manufacturing continues to add to their trusted network of equipment dealers and is pleased to announce the new partnership with Bracing Systems Inc., based in Hanover Park, Ill., and Mokena, Ill.
Serving the greater Chicago area since 1972, Bracing Systems Inc. offers a full line of construction equipment to contractors in the general construction, road construction, masonry, and concrete sectors. For decades, the management team has continuously adapted to offer their customers what they need.
"We saw a gap in the marketplace, and a lot of our customers were asking for dowel pin drilling solutions," explains Tom Williams, co-owner of Bracing Systems Inc. "We strive to offer our customer base top quality equipment, whether it is a breaker, grinder, compressor, or a dowel pin drill – that's why we we chose to represent Minnich."
Due to a high volume of construction projects in the greater Chicago area, availability of Minnich products continues to be crucial for the Ohio-based dowel pin drill manufacturer. "The greater Chicago area is a very important market for our products," says Todd Jurjevic, Sales and Marketing Director for Minnich Manufacturing. "Bracing Systems Inc. strives for excellence in everything they do, and we are thrilled to have them representing our dowel pin drill line."
Bracing Systems Inc. has offered Minnich equipment since February of 2014. To learn more about Bracing Systems Inc., visit: www.bracingsystems.com.
Companies in this article