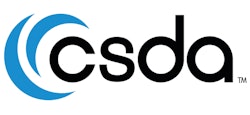 The 43rd Annual CSDA Convention & Tech Fair will be held March 30-April 2, 2015 at the iconic Vinoy Renaissance St. Petersburg Resort & Golf Club on the Gulf Coast of Florida. To provide cutting, polishing and imaging professionals from around the world with an exciting convention program, CSDA has selected a "slam dunk" keynote speaker who can help businesses achieve breakthrough results.
Mark Eaton rose from an auto mechanic to a NBA All-Star. After twelve years with the Utah Jazz, he reinvented himself to become a business leader, entrepreneur, radio and TV personality and subject of a soon-to-be released film. In his high-energy, insightful presentation, The Four Commitments of a Winning Team, Eaton explains how business owners can turn themselves and their employees into top performers by applying the same concepts that create sports superstars. He gives proven strategies and powerful, actionable ideas that can be used to create breakthroughs in the workplace and inspire a team to start playing a bigger game.
To match the energy and enthusiasm of Eaton's keynote, CSDA has chosen a vibrant Florida city with the perfect blend of sun, fun and culture to host the 2015 Convention & Tech Fair. St. Petersburg offers award-winning beaches, top-rated restaurants and a plethora of parks, museums and entertainment venues. In addition, the IndyCar Firestone Grand Prix of St. Petersburg is scheduled for the weekend preceding the convention. This high-octane race takes place on the city's downtown streets and each year creates a thrilling atmosphere in the heart of St. Petersburg. Convention attendees are encouraged to arrive early and experience this unique event.
As always, CSDA's convention agenda features a range of carefully-selected educational sessions and entertaining social events that will provide attendees with just the right mix of business and pleasure. All this, plus the association's Tech Fair event will provide manufacturers the chance to showcase technology and products face-to-face with their customers in an event specifically targeted to their field.
The CSDA Annual Convention is attended by owners, managers and operators from concrete cutting, polishing and imaging companies as well as representatives from manufacturers and distributors who support the industry with products and services. Anyone who falls into these categories should join CSDA for this flagship event. Registration opens in early October. For more information, visit www.csda.org, call 727-577-5004 or email info@csda.org.