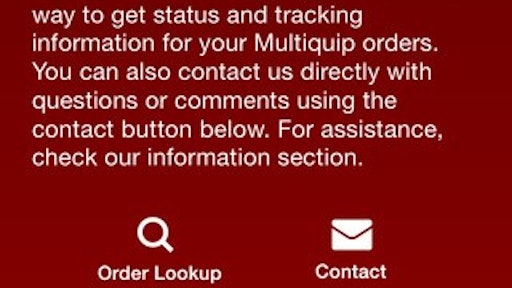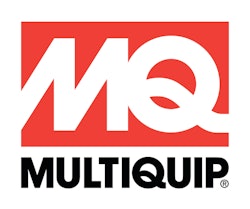 Multiquip Inc., announces the simple and quick way to track your Multiquip order with the new, easy-to-use Multiquip MQ Hub app.
Tracking your orders has never been easier now that Multiquip is offering a free MQ Hub smartphone app, available on iPhone, iPad, and most Android devices. One easy step allows you to track your order. Input your order's destination postal code and one of the following; order number, invoice number, or PO number. The combination of this information gives you the tracking information you need 24 hours a day, seven days a week.
"In today's busy work environment, timely knowledge is one key to success. With the MQ Hub app, our customers always know where their orders are," stated Michael Hanken, VP-IT at Multiquip. "We want to give our customers the tools they need to be successful, and that is not just with first quality equipment, but with first quality customer service."
Once the information is entered into the app, you will know if the status of the order; whether it is being processed, partially or fully shipped. If the order has shipped, users can click on the tracking number for Multiquip's primary shipping partners FedEx, UPS, USPS, and Echo. The tracking number is automatically submitted to our partner's website and they provide everything you need to know about the shipment's latest location and estimated arrival date. The app never asks for login information or your MQ account number and no addresses are shown so there are no worries about pricing confidentiality or privacy violations.
The Multiquip MQ Hub app is available as a free download on both the App Store and Google Play Store. For more information visit http://www.multiquip.com/multiquip/mq-hub-app.htm
Companies in this article