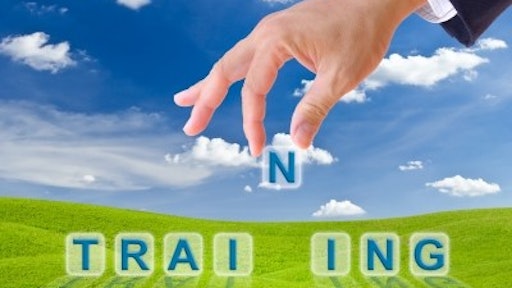 freedigitalphotos.net
I recently had an interaction with a reader who felt compelled to share his personal experience related to training. He shared that his son really wanted to be a plumber and went to school to learn the plumbing and HVAC trades. After graduating, his son tried to pursue a career in plumbing but could not find a contractor willing to hire him and put him through an apprenticeship program. That got me thinking. We hear so much about the skills shortage and the lack of new workers entering the construction workforce. Why then would contractors be hesitant to help an eager young worker who wants to be in the trades? I'm sure there are many reasons, but there are likely many more reasons why contractors should want to train both new and existing workers.
Why America Needs to Follow Europe's Lead on Apprenticeship Programs
I decided to write a blog about the importance of training. I quickly got overwhelmed by all the ideas, thoughts and resources on this topic. Training your workers is not just important — it's essential. Hopefully you've heard that before. It's worth repeating.
I'm not just talking about safety training. That's only one aspect training needs to cover. When you think about it, training involves so many aspects including operator skills, business processes, customer interaction, jobsite skills, and the list goes on. When you sit down and think about it, the idea of training your employees can seem overwhelming.
Even so, training needs to happen. A blog from BirdDogHR hit on the head: "Employee training is actually one of the most underrated aspects of workforce management in the construction industry...Training should not be a one-time experience during the onboarding process but rather a continuously evolving element of an employee's career."
Training is an investment. It will cost time and money. But it seems that a well trained workforce will payoff in the long run verses a crew that is only given minimal training and expected to figure it out as they go. The BirdDogHR blog says that training impacts all major business goals including safety, employee retention, recruitment efforts, workforce quality and bottom lines. When something affects so many aspects of your company how can you neglect it?
Obviously we have to train new workers. But we can't just rely on them getting the necessary training before they enter the industry. We know that trade schools are not as popular as colleges and universities offering four-year degree programs. So not as many people in the pool of new workers will have training prior to applying for a job. So when you hire a new worker you need to make sure you take the time to train them not only on industry skills but on how your company does business as well. This training shouldn't be just a one-day "here's how we do things" conversation. Side benefit, if you have your existing employees train new employees your existing employees also get a refresher on those skills.
In a 2012 article, author and consultant Brad Humphrey shared five tips to help contractors train new construction employees. These tips still stand the test of time and are useful in today's training needs:
Create strong visuals for learning

Incorporate hands-on learning

Provide personal coaching

Turn new workers into trainers ASAP

Be patient, listen and answer questions...repeatedly
The second side of training is that it doesn't end with your new employees. Existing employees should receive additional training, whether that be refreshers on the training they received when they started their jobs, training on new equipment or business processes or technology, etc.
Yes, all this training comes with a cost and time investment. But how does that weigh against the costs of not training?
Tying this back into all the talk of a skills shortage. Getting new workers into the industry is only one step to solving the skills shortage. Training to teach and improve those skills is the other side of the coin.
I'd love to hear your thoughts on training. Do you feel, as a contractor, that you must train your new and existing employees? Do you feel it should be up to the employees to seek the necessary training?
What results have you seen from training your employees? Have they been positive or negative results?
What type of training have you found to be successful (or not successful) for your company?
Let's get a conversation going!
Share your thoughts and comments with me at khegeman@acbusinessmedia.com, in the comments for this blog, or start a conversation on social media with ForConstructionPros.com on Facebook and Twitter.
Did you like this blog? Read more Construction Toolbox blog posts on ForConstructionPros.com.
Beat the Labor Shortage by Building Skills with Technology Training