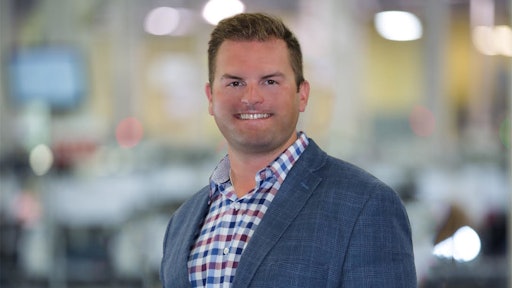 While the likelihood of a major infrastructure spending bill this year has dimmed dramatically -- and the prospects for a big boost in related construction activity along with it -- construction companies still face a shortage of both workers and the skills needed to effectively complete projects. The struggle to fill workforce needs would worsen substantially should Congress actually move forward with a major funding package. 
"Already, construction managers are facing a skills shortage," says Ryne DeBoer, vice president of Morey, a diversified, privately held technology provider serving the construction sector. With bipartisan support still behind a bill, he believes construction managers must plan ahead -- or suffer the consequences.
"Without a sufficient workforce, we can expect wages to drastically increase to properly compensate workers, as well as lengthened timelines," he states. "That's why it's important for construction managers to invest in training now to prepare for this infrastructure boom — before the skills shortage gets worse."
DeBoer points to a couple of reasons for the shortage of talent entering the industry. "Young people are encouraged to pursue trade careers less and less, which significantly cuts back on the number of potential candidates. And the people who are applying for these positions don't always have experience with the necessary technical skills needed to be effective in the field, such as understanding connected jobsites and the IoT," he states. 
Construction Labor Mythbusting
He believes there is opportunity in developing rather than seeking out the skills needed. "I would tell construction managers who are struggling with the skills shortage to look for candidates who already have the necessary soft skills, like work ethic, collaboration and adaptability, and enroll them in a training program right away," says DeBoer. "Training is the only way to get over the hump, and sometimes you need to take it upon yourself to train workers instead of hoping they'll come in primed and ready for work."
Admittedly, this requires an investment in both time and training. Yet, as he notes, "Construction managers can't afford to not hire labor given the current market and increased demand for construction projects."
What Training Should You Provide
DeBoer emphasizes technology as the most immediate training requirements. "Technology is a big area for training given the success of construction tech like telematics and data aggregation," he says. "The three main skills where I see evident gaps are blockchain, connected jobsites and IoT."
1. Blockchain: "While the hype has died down, construction managers still need to understand the importance of blockchain," says DeBoer. "Its applications for smart contracts and certifying proof of existence make it an essential tool for employees to learn. This will make construction projects faster, more efficient and overall easier to complete."
Even if you  aren't currently using the technology, DeBoer feels it's good to expose workers to the emerging technology and how it can be used in the workplace, because they are likely to use it down the road.
Blockchain Transactions Poised to Revolutionize the Construction Industry
2. Connected Jobsites: "Jobsites are ever evolving, so construction managers need to make sure employees understand the ins and outs of the new technologies they're using, such as M2M (machine-to-machine) communication and sensors," says DeBoer. "This tech has been crucial in collecting data to inform better decisions. Data analysis has become a huge asset to construction managers, and training workers on its impact to the jobsite will improve overall efficiency."
3. IoT Connectivity: "IoT is becoming more and more prevalent in the construction space, but it's also still relatively new. Construction managers need to ensure their employees understand the technology so they can more effectively do their jobs," DeBoer advises. "We're only scratching the surface of what IoT can do, and as workers better understand the tech, they'll be able to keep up more quickly when new use cases roll out in the coming years."
IoT Basics: The Fundamentals of the Internet of Things for Construction
New Book Aims to Make IoT in Construction More Understandable
He believes improvements in data analytics have been one of the biggest advancements with IoT. "You can collect data on everything on the jobsite -- from machines to the workers using them. For example, using data analytics for predictive maintenance capabilities has helped dramatically improve efficiency by reducing machine downtime," he comments.
How to Unlock the Construction Profit in Equipment Telematics
"Sensors have been another huge benefit from IoT connectivity," he adds. "For instance, advancements in sensor development have made wearables on the jobsite a must-have for safety. Construction site managers can be alerted in real time if a worker slips or falls, track worker fatigue, and prevent injuries through geofencing."
Reduce Construction Workplace Injuries with Wearable Technology