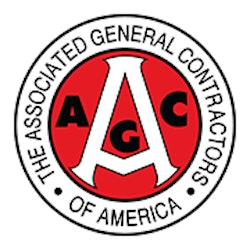 The Associated General Contractors of America (AGC) will hold a free town hall webinar, "Training, Education & Development Forum Town Hall" on Wednesday August 29, 2012. The Town Hall will discuss professional credentials and their use in the design and construction industry, including credentials such as the widely recognized LEED AP and the newly launched CM-BIM credential from AGC.
The webinar will dive into how these credentials are used in the marketplace and who needs them. After a brief presentation of credentialing concepts and terminology, the Town Hall will turn to a panel of professionals for discussion of credentials in our industry.
Attendees will hear about credentialing programs being used in a construction management degree program to train and measure competency in graduating seniors as well as their application in the marketplace.
Panelists represent a cross-section of professionals from industry and higher education and will provide an opportunity to hear about the past, present and future of professional credentialing. Attendees will also learn about the ongoing efforts of AGC's Training, Education & Development Forum.
Webinar Details
Date & Time:
August 29, 2012
2:00pm - 3:30pm EDT

Cost:
FREE
Register Online

Speakers:
James Isom LEED AP, Burns & McDonnell
William Strenth, LEED AP, Pittsburg State University
Harry L. McKinney, Jr., CM-BIM, DBIA, Clancy & Theys Construction Company
Tiffany Moore, Built Kansas City, LLC
Companies in this article