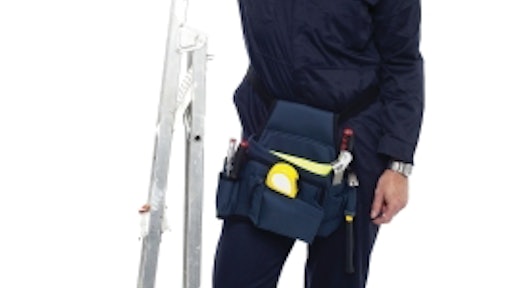 For those under 25, summertime often means school is out and there is more opportunity to work for some extra cash. This being said, young workers are often inexperienced and are at high risk of injury on the job.
The Occupational Safety and Health Administration (OSHA) states on its website: "Workers under the age of 25 are twice as likely to be injured on the job as older workers and are often unaware of their workplace rights." The risks to young employees are especially high on construction jobsites, where injury is virtually assured if safety precautions are not recognized and adhered to. 
Contractors Report Business Benefits from Safety Programs
In some cases, the risks may stem from young workers' lack of knowledge about workplace rights. This is problematic due to the legal issues that could arise from inappropriate behavior or exploitation of young workers, even if it is unintentional. Workers need to be made aware of their rights for their own benefit, as well as to ensure the business maintains a fair and quality work environment.
Nicole Green, Concrete Industry Management (CIM) marketing and recruiting coordinator at Middle Tennessee State University (MTSU), trains and teaches students about different legal rights in the workplace.
"When students get on a job, they don't know the boundaries as far as what red flags are or what might be unsafe for them," said Green. "If the employer asks them to do something dangerous, they're probably going to jump and do it just to impress that employer."
Reasons for risk
The question is, why are young workers at so much risk? One theory is that generational differences influence interaction between business owners and young employees. Alan Sparkman, executive director of the Tennessee Concrete Association, has hired and worked alongside close to 50 interns from the CIM program at MTSU. 
"We've been a little surprised, particularly more recently, at how little practical experience some of the students have. Just things that my generation would expect everyone would know," said Sparkman. "There was more practical work experience for my generation than there is today. And, particularly over the past few years, it has been very difficult for young people to find jobs because the economy has been bad, so they haven't had that first job experience. Now they come to jobs with less experience and that shows up in a lot of ways, safety being one of them."
What's the Injury Cost Difference for Younger and Older Workers?
Mental development may also prove limiting to young employees. "The brain doesn't reach maturity until you're 25. You may think you're fully matured, but in reality, you aren't and you make bad decisions and quick decisions that have safety implications. I think you can attribute part of it to youth, not as an excuse but as reality," said Sparkman.
Ian Hyde, a 22-year-old construction major in the CIM program at MTSU, has interned multiple times for Turner Construction, as well as a small contracting company that pours residential and commercial concrete. Hyde believes that lack of experience is the only limitation and that it can be overcome over time on the job.
"Because I'm only 22 and haven't been doing this that long, my experience isn't as much as somebody else around here so my responsibilities are reflective of my experience level," said Hyde. "Responsibilities correlate somewhat to your experience, so you may have a little more responsibility than experience but you're continuously growing."
Take time for training
Another solution to the high risks of young workers is through education. "Safety and legal rights are things that are sometimes secondary to getting the job done. Something we could do is to educate both students and employers. Kind of remind them that this is a learning experience for students and they may have never even worked before in their life," said Green.
OSHA recommends that employers take responsibility for the teaching of young workers about safety regulations through orientation and training exercises. It is also recommended that inexperienced employees work with a supervisor or more experienced employees through a mentoring program. These tactics will allow for a young employee to learn about safety on a jobsite while also providing them with someone they can ask questions of if something is not understood.
Construction safety videos: