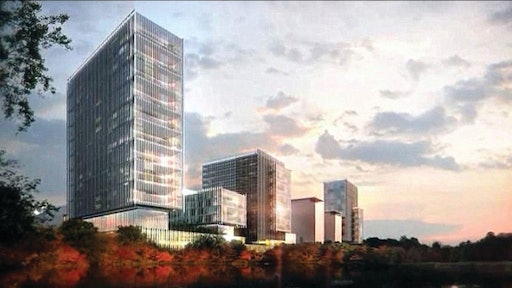 A consortium of three St. Louis, Mo.,-based construction companies won a billion-dollar job to expand and renovate BJC HealthCare's campus in the Central West End of St. Louis over the next decade, the hospital company announced Friday.
Alberici Corp., Clayco Corp. and S.M. Wilson Co. joined forces as ACW Alliance to capture the BJC job. (Just last month, Alberici also got a piece of the contract to build a new $117 million I-64 Boone Bridge across the Missouri River in the St. Louis metro area, with joint venture partner Walsh Construction.)
Len Toenjes, president of Associated General Contractors of St. Louis, praised BJC for awarding the contract to local companies, saying the project would provide the area's construction industry a much-needed boost. Compared with the region's overall unemployment rate of 7.7 percent, the area's construction workers top 17 percent, he said.