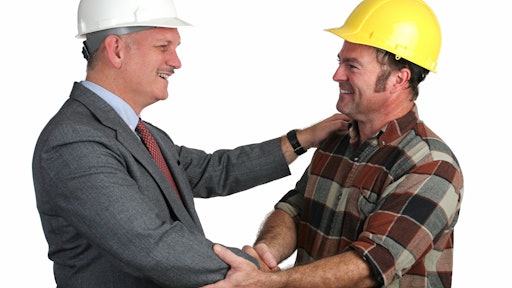 On June 15, President Trump signed an executive order aiming to make it easier for third parties (such as companies) to develop their own guidelines for apprenticeship plans in order to receive a registered apprenticeship designation from the Department of Labor (DOL). These guidelines would still need to be reviewed by the DOL, but the executive order would allow for "expedited and streamlined registration" for these plans.
But what affect this will have on the construction industry is still unknown. According to Associated General Contractors of America spokesman Brian Turmail, "The bottom line is we have no idea whether construction is exempted from the apprenticeship executive order. We need to wait until we see proposed regulations that come from the order."
It could take weeks or months for the DOL to release proposed rules to implement the directive.
The term construction does not appear directly in Trump's directive, but it does refer to promoting apprenticeships across critical industry sectors, including infrastructure.
(more on how apprenticeship directive could affect the construction industry...)