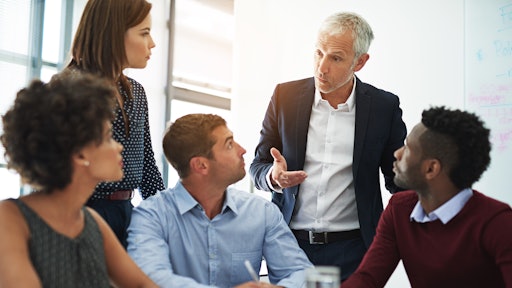 The Construction Financial Management Association (CFMA) and BKD, a national CPA and advisory firm, have released a white paper detailing the accumulation of various topics observed during CFMA's Peer Group Program from 2016-2017.
"In 2015, CFMA began evaluating the potential implementation of a peer group program in which Association members could voluntarily join peer groups to explore topics of interest. The huge success of our pilot program led to the rollout of nearly 20 Peer Groups for CFMA members seeking to improve their companies through information sharing and feedback with their fellow construction financial managers in non-competing regions and markets," noted CFMA President & CEO, Stuart Binstock.
As the facilitator engaged during the pilot program in 2016 and then throughout the full implementation in 2017, BKD has compiled its findings across five broad areas: Technology, Human Resources, Insurance and Risk Management, Succession Planning, and Financial Metrics and Processes.
Throughout the first two years of the Peer Group Program, it was readily apparent that technology-related issues can dominate CFMs' daily and monthly workload for their construction companies. Many of the CFMs expressed levels of frustration at trying to manage the overall technology strategy of their companies, as the demands of bidding/estimating, operations, finance, accounting and human resource management intersect with a highly mobile workforce. In many of the peer group companies, the responsibility to develop and implement the strategy has been placed squarely on the CFM.
"Technology in a construction company can be a distinguishing factor for a high-performance contractor versus an average- to low-performing contractor. Developing a well-thought-out and documented strategic technology plan can help you identify weaknesses and opportunities for improvement within the organization," says Tim Wilson, national industry partner for BKD National Construction & Real Estate Group. "It also allows the decision-makers of the company to make better decisions with real-time information. However, without a strategic plan, the additional data can just become overwhelming."
Other discussion points covered by the nearly 180 Peer Group members during their monthly/quarterly teleconferences and yearly in-person meetings have included recruiting, retention best practices, surety and bonding, captives, key performance indicators, management reporting, month-end closing processes, and forecasting.
"The overwhelming success of our Peer Group Program could not have happened without the help of BKD and the great partnership we share. BKD's dedicated professionals and their services have greatly benefited the Peer Group Program participants and ultimately the peers and companies to whom they will take this knowledge back," adds CFMA Chairman, Joe McLaughin.
Read the full white paper report.