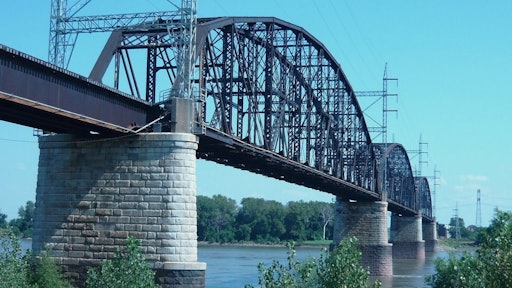 Since President Trump's the tariff plan was announced in March prices have been rising on imported steel, allowing American steel makers to raise their prices as well. The price of U.S. hot-rolled coil steel, a bellwether construction product, is up about 40% since the start of this year
"The president seems to be at loggerheads with two conflicting priorities of his administration (supporting U.S. steel and rebuilding infrastructure)," said Brian Turmail, vice president of public affairs at the Associated General Contractors of America. "He's making it very difficult for construction firms and people who build infrastructure to be successful, at least in the short term."
Kansas City voters approved higher sales and property taxes to fund a streetcar extension estimated to cost $250 million. Though the project had been in the works for a year, officials are now recalculating. "We are anticipating our prices to increase because of the tariffs," said Donna Mandelbaum, communications director for the Kansas City Streetcar Authority.
Bids for the $219 million Merchants Bridge project – a rail crossing over the Mississippi River at St. Louis – were made in February. In June the administration denied a grant that would have financed a third of the project. Cost of the necessary 12,500 tons of steel are a significant contributor to the project's uncertain future.
Rhode Island transportation officials said they are allowing for retroactive cost adjustments in contracts to account for significant changes in steel prices. They have asked the Federal Highway Administration for permission to use federal money to cover those higher costs.
(more on construction-stifling effects of steel tariffs . . . )