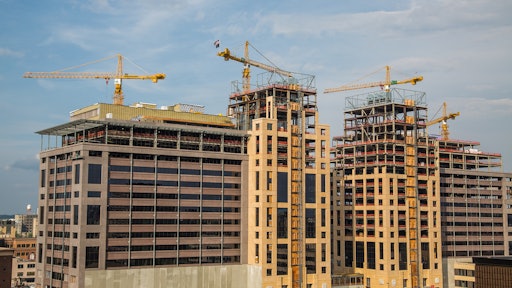 Moody's 2019 global construction industry outlook predicts modest growth for the United States' construction industry. U.S. construction growth will likely be in the low-to mid-single-digits as competitive conditions will limit margin upside.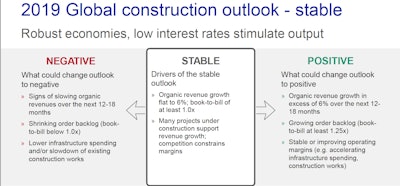 Moody's suggests residential construction will grow modestly due to low unemployment, steady wage gains and low housing inventories. However, rising interest rates and tax law changes limit the upside. Nonresidential construction is also predicted to gradually improve supported by the FAST Act, state funding measures and a recovery in tax receipts.
The global construction economy is predicted to be stable and see growth around 5% in 2019 spurred by rising infrastructure and private sector spending and low interest rates.
(Read the entire 2019 Global Construction Outlook report...)